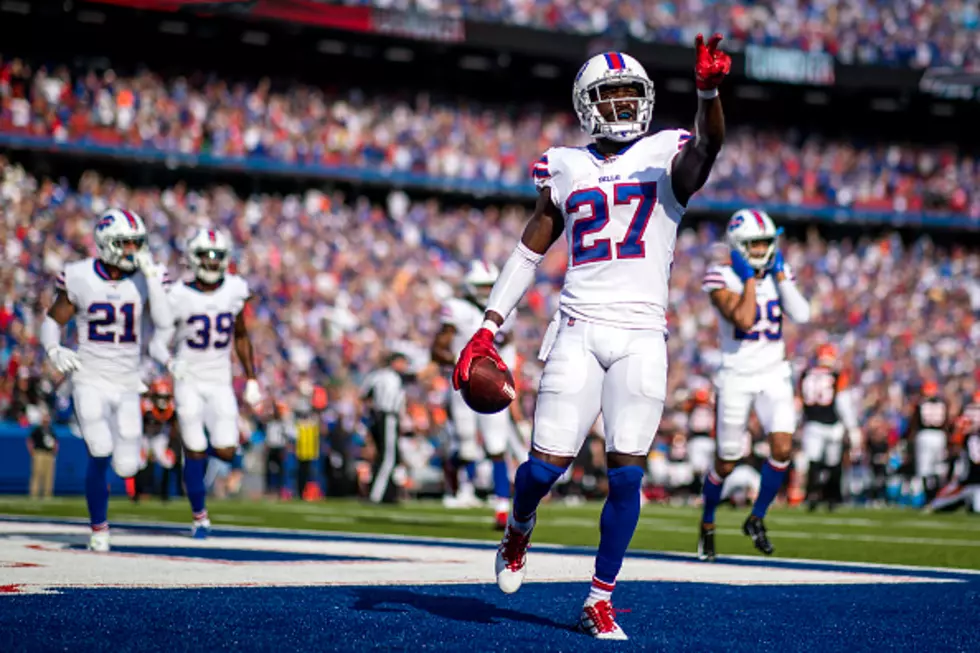 McDermott: Tre'Davious White Will Be Activated
Getty Images
The Buffalo Bills are now looking forward to their week 9 matchup with the New York Jets this Sunday in the Meadowlands. It's just the second AFC East game for Buffalo so far this season.
The Bills have dealt with the most injuries in their secondary.
Micah Hyde was lost for the season with a neck injury suffered in week 2, while Jordan Poyer has missed two games so far and left last night's win against the Green Bay Packers. Christian Benford and Dane Jackson have also missed time due to injuries — Jackson with a neck injury and Benford with a broken hand.
Bills head coach Sean McDermott did have good news on Monday afternoon with the Buffalo media.
McDermott announced that Tre'Davious White will be activated by Wednesday.
White hasn't been on the active roster since late November of last season, when he was placed on IR after his torn ACL.
It's still unclear where or not he will play against the Jets, but this means he will finally be back on the active roster.
The Bills had until Wednesday at 4 pm to activate White or place him on season-ending IR. The Bills don't have to play White this Sunday if they feel he needs one more week. They can just have him be a healthy scratch.
Getting White back is a huge addition because of the injuries to Hyde and Poyer. The Bills have gotten by without White but adding him will create more problems for opposing defenses.
22 Famous Buffalo Sports Phrases Every Die-Hard Bills and Sabres Fan Knows
Being a sports fan in Buffalo is sometimes like knowing a different language. Here are 22 of our favorite Buffalo sports phrases you already know if you're a huge fan! And if you're new here, here's how to catch up.
17 Recipes They Have To Put In The Bills New Cookbook
15 Hilarious Buffalo-Themed Coffee Mugs For Bills Fans And More
In honor of National Coffee Day, here are fifteen sweet mugs to hold your hot cup of joe while proclaiming your love for Bufflalo.