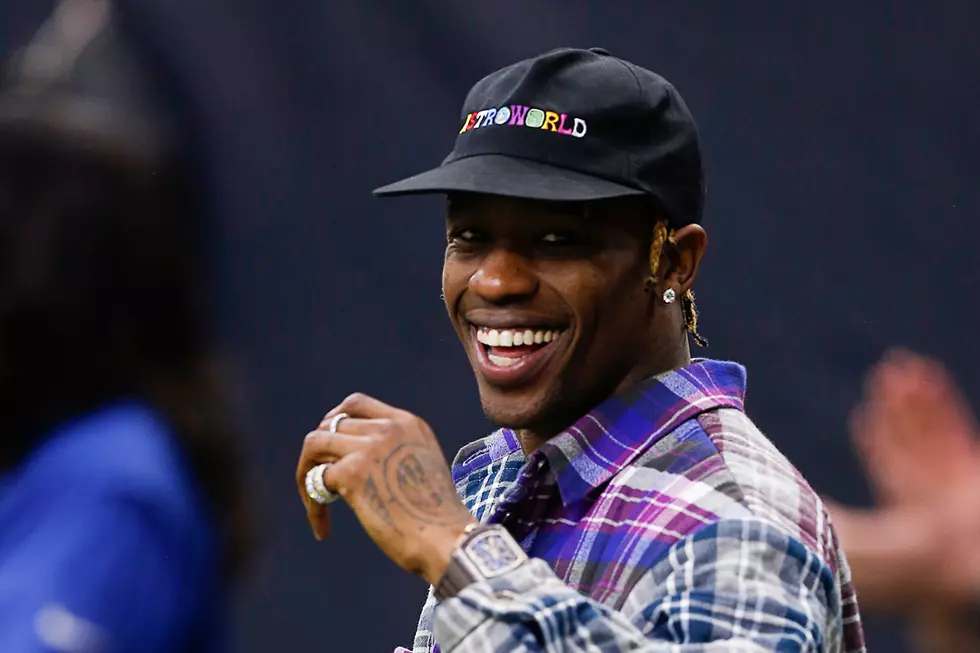 Travis Scott Donates Merch Sales to Planned Parenthood
Bob Levey, Getty Imags
Travis Scott performed at the 2019 Hangout Music Festival in Gulf Shores, Ala. on Friday (May 17). In wake of the new anti-abortion laws that have many people in an uproar, La Flame decided to donate profits from sales of his merch to Planned Parenthood, a non-profit organization that provides reproductive health care to women, including abortions.
Travis made the announcement mid-set. During a break in the action, he told those in attendance, "I wanna donate my net profits from my merch today to Planned Parenthood."
He added, "We feel for those in Alabama. I love you all. I just want everyone to know that love is the strongest thing that we can have...So to anyone out there; man, woman.  I wanna dedicate this song to you."
He then rolled into his "Love Galore" duet with SZA.
The topic of abortion has been a touchy subject recently with the implementation of Alabama's HB 314 law, which restricts doctors from performing any abortion procedures within state lines, and threatens doctors who do so with jail time. The new law does not allow rape victims the choice of aborting.
Similar edicts have been put into place in states like Georgia and Missouri. Rappers have been sounding off about the new laws. "Sad we living in a era where laws don't really help the everyday American. I swa ladies I'm praying for y'all. #ProtectOurWomen But #KeepYallLegsClosed," Waka Flocka wrote on Twitter. "We should pass a bill that rapist get the death penalty."
Check out Travis Scott announcing his donation below.
See 10 Rappers' Purchases That Broke the Bank