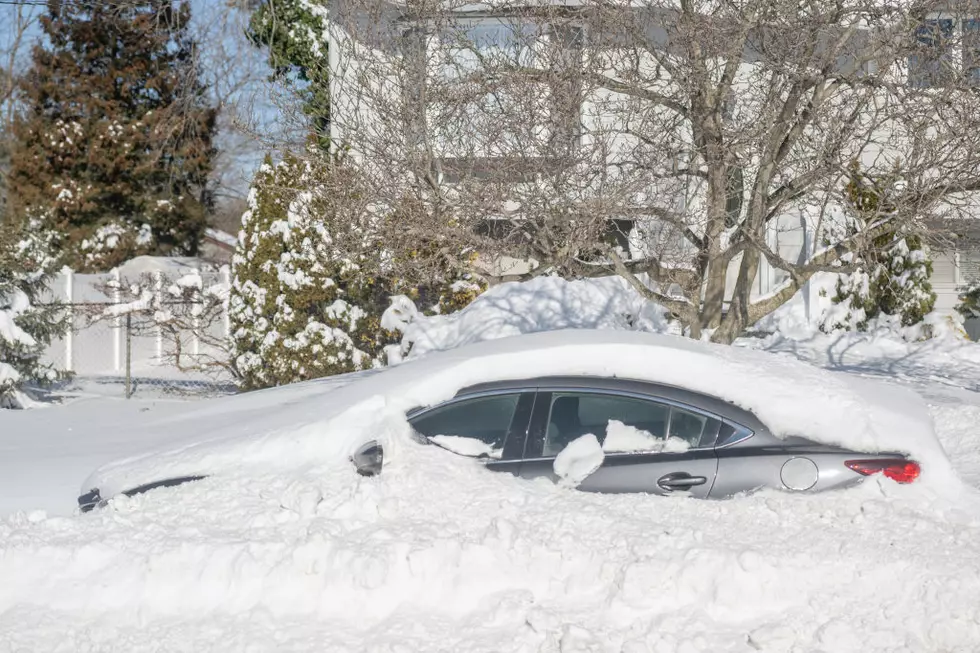 Travel Ban Updated In Erie County
Getty Images
The historic storm that effectively shut down Buffalo and Western New York for several days has left a lasting impact on Western New York.
During the height of the storm, the Buffalo area has seen nearly 4 feet of snow, hurricane-force winds, sub-zero windchills, and below-freezing temperatures that left thousands of people without power and have, unfortunately, been the cause of several deaths.
To help prepare for the storm and give emergency crews an opportunity to get access to streets for repairs and clean up, State and Local officials issued a state of emergency, along with several different travels and driving bans around the area in an attempt to keep cars and people of the roads.
The original travel bans applied to all roads and highways in Erie County, some roads in neighboring counties, and the New York State Thruway. Also, snow and weather conditions resulted in the closure of the Buffalo-Niagara International Airport and the suspension of Metro Bus and Rail service throughout the area.
Weather conditions have improved enough in some areas for officials to adjust the travel ban rules, opening roads in some areas, while keeping roads closed in other areas.
According to Erie County Executive Mark Poloncarz, the travel ban remains in effect for the Towns of Amherst, Cheektowaga, Clarence, Evans, Hamburg, Orchard Park, and West Seneca, along with the Cities of Lackawanna and Buffalo. The restrictions are lifted for all other areas of the county. This includes the City and Town of Tonawanda, Kenmore, Grand Island, and other areas.
The New York State Thruway and other NYS highways like the 33, 219, and 400 remain closed until further notice. The Peace Bridge remains closed, while the Rainbow Bridge and Lewiston-Queenston bridges are open.
What Happens If You're Caught Driving During a Travel Ban
Multiple government officials have reminded people a few times that driving when travel is banned is a class 'B' misdemeanor.
Officials have also said that one of the major things that are hampering storm response is the large number of abandoned vehicles that are being left in the middle of the road, which when combined with the snow, leaves many roads impassable.
5 Snowiest Days In New York State History
Here are the Top 5 snowiest days in New York State history.
Symptoms of Hypothermia And Frostbite
Remembering Snowvember - November 2014