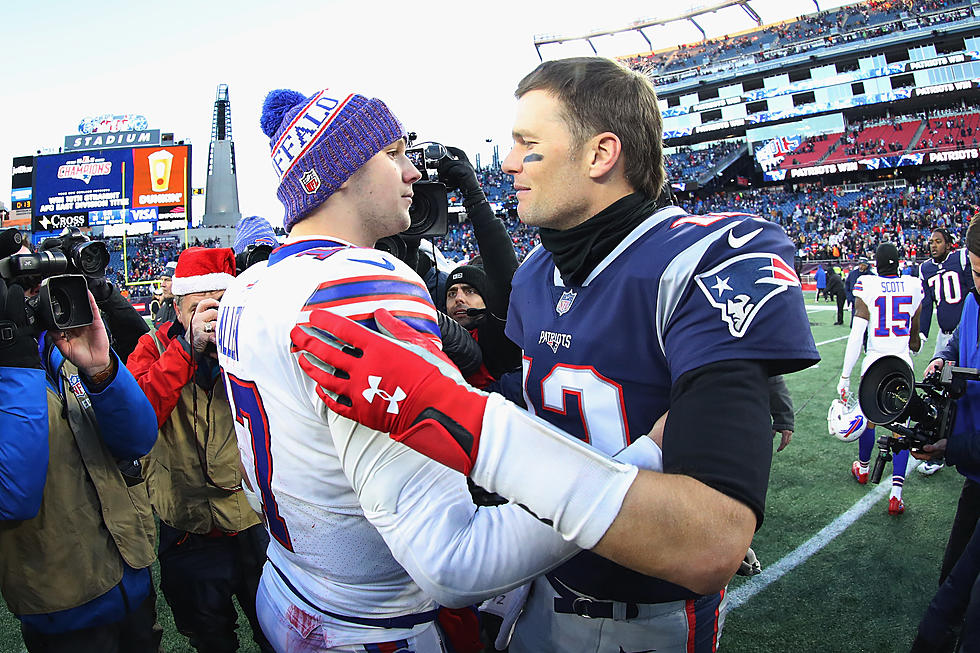 Tom Brady Gives Bills Mafia Another Reason To Hate Him
Getty Images
Buffalo Bills fans spent nearly 20 years hating on Tom Brady because he lead the New England Patriots over the Buffalo Bills numerous times and now he has given Bills Mafia another reason to hate on him.
Tom Brady was involved in one of the most controversial plays in the NFL playoffs. The "Tuck Rule" game where the refs reversed what would have been a game-ending fumble.
The refs deemed that Brady's arm was moving forward and that the ball was considered a forward pass, not a fumble.
The play happened over 20 years ago and was the start of the Patriots dynasty. Now Tom Brady has taken to social media to say that maybe that was a fumble and not an incomplete forward pass.
You got away with a call, a call that turned your career into a Hall of Fame career. If the Patriots lose that game who knows if the "Brady" mystic happens and who knows if the Patriots go on to win all those Super Bowls. Maybe Brady just becomes a 6th-round pick that played a couple of years in the league and that is it.
10 Photos Tom Brady Haters Will Love To See
Not many people in WNY love Tom Brady, so here are some pictures of him getting sacked over the past couple of years.
Tom Brady Was Intercepted By These Buffalo Bills [LIST]
Tom Brady officially called it quits. He is a list of every Buffalo Bills player who intercepted him during his Hall of Fame career.
6 Buffalo Bills Greats That Didn't Look Right In A Different Uniform
Unfortunately, sometimes your favorite player leaves your team and when you see them it just looks weird. Here are five former Buffalo Bill greats that just look weird wearing a different team's jersey.