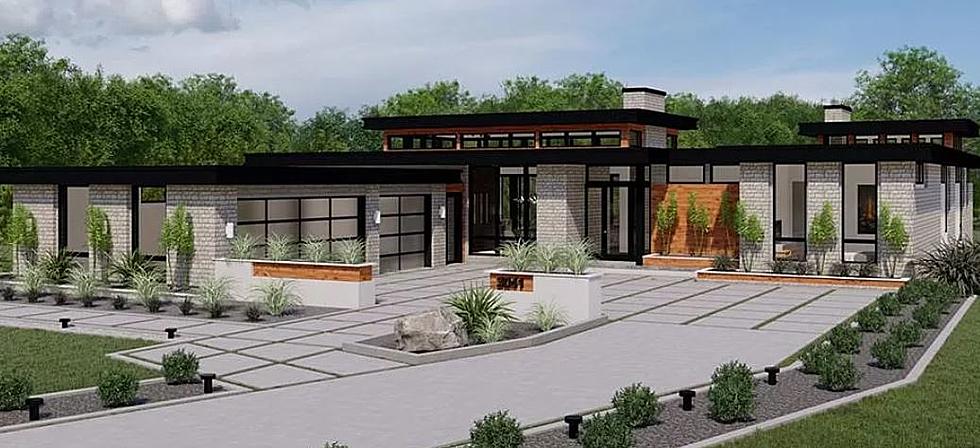 Super Modern Home In East Amherst Is Amazing [PHOTOS]
Dave Fields
A new modern home is on the market in East Amherst and it is amazing. This home is new construction and comes with all the bells and whistles that you would expect from a million-dollar-plus home.
Super Modern Home In East Amherst Is Amazing [PHOTOS]
According to Zillow, This home features three bedrooms, three bathrooms, and offers over 3000 square feet of living space. The home also has Cathedral Ceilings, A Central Vacuum system, Dry Bar, Quartz Counters, Walk-In Pantry, Natural Woodwork, Air Filtration, and a Programmable Thermostat. Plus it comes with an inground pool.
Of course, you would also expect all the latest and greatest in home-technology in a home like this and you won't be disappointed. These homes come with Kolbe Energized Glass options that can turn opaque at the touch of a button. Solar and Air source Heat pumps along with Energy Recovery Ventilators create better indoor air quality than what you would get outdoors.
The home is in the exclusive Legacy Woods Equestrian Community with over 30 acres of green space throughout the neighborhood. Every lot in the subdivision has a fantastic view of woods, open space, and Gott creek if you like.
Currently, this home is for sale for $1.4 million dollars, and if this is your dream home you better hurry up. There are only 6 lots left at the time of this article.
Check out some photos of this home.
5763 Red Hawk Trail, East Amherst, NY
Toronto Vs. Buffalo - $1 Million Homes
Best Places To Raise Families In WNY
Top Places To Buy A Home In WNY
120 Lincoln Pkwy, Buffalo NY 14222