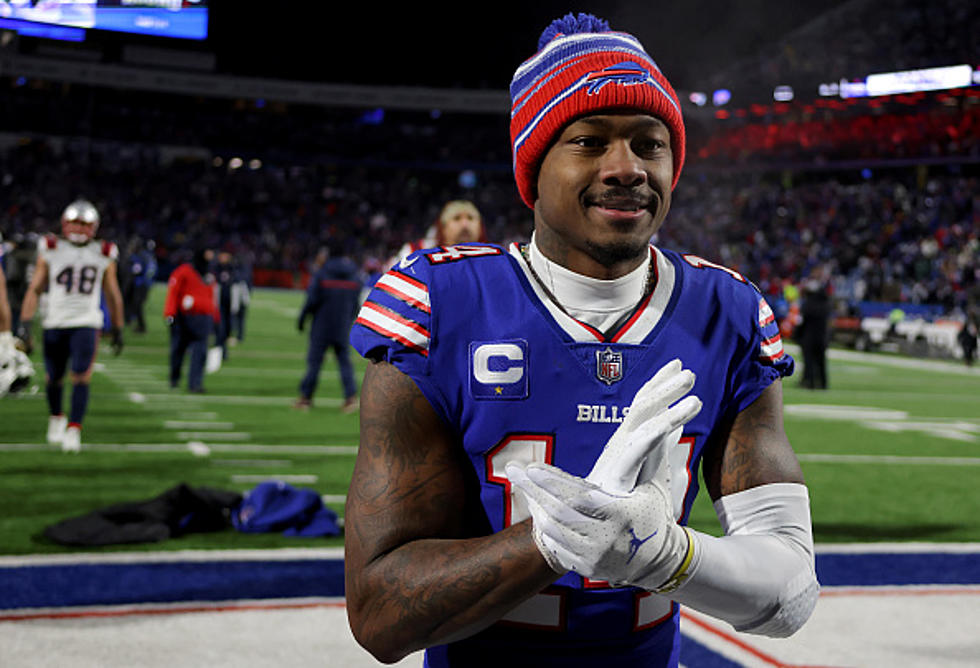 Stefon Diggs Pays For Families Ice Cream In Hamburg
Getty Images
Buffalo Bills players are back in town for organized team activities (OTA's), and that means they will be seen more around town this week, especially south of downtown Buffalo.
If you remember back in January of 2021, a week or so after the Bills lost to the Kansas City Chiefs in the AFC Championship, Josh Allen was at Cold Stone Creamery in Orchard Park and paid for everyone's ice cream.
It was a heartwarming moment that showed how giving Josh was. He didn't have to do it, especially since his season just ended, but wanted to anyway.
His star wide receiver did a similar thing yesterday in the Village of Hamburg.
Bills wide receiver Stefon Diggs paid for families ice cream at Main Street Ice Cream on Tuesday, according to the Main Street Ice Cream Facebook page.
Imagine going to a local ice cream place and a star Bills player is there. That alone would be amazing for a kid, but then to have that player pay for your ice cream? That is about as good as it gets for meeting your idols.
The Bills will next hold mandatory minicamp between June 14-16. After that, we look forward to the start of training camp, as veterans should report by Saturday, July 23rd. Rookies will report sooner.
Bills safety Jordan Poyer is absent from this week's OTA's, as he has one year remaining on his contract. The 31-year-old switched agents this year as well.
The Best 50 Ice Cream Places in Western New York
The warm weather means ice cream season is just about here.
The Top 20 Places Buffalo Loves to Shop At
The places that Buffalo loves to shop at the most!
CHECK IT OUT: 100 sports records and the stories behind them