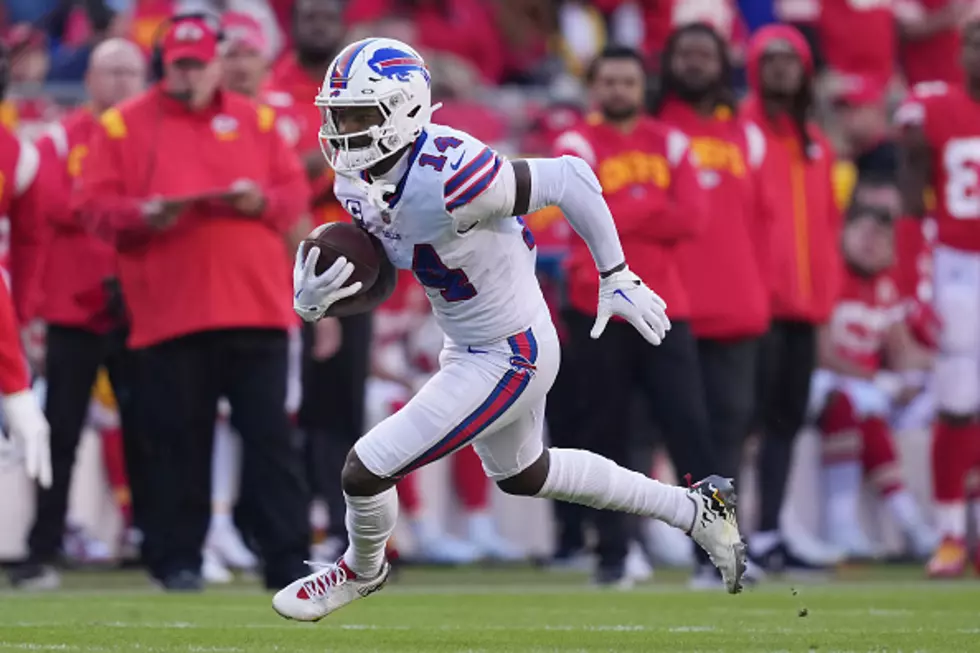 Stefon Diggs Doesn't Want This Bills Teammate Dating His Sister
Getty Images
The Buffalo Bills are heading into their week 7 bye week as the best team in the NFL, which is arguable of course since the Philadelphia Eagles are undefeated, but after a 24-20 victory over the Kansas City Chiefs on Sunday at Arrowhead Stadium, many think the Bills are still the favorite to win it all in February.
The Bills have the best offense in the NFL with 440 yards per game, and the second best defense in the league, allowing just 281 yards per game.
In terms of the offense, nobody has been a more important aspect of the receiving game that Stefon Diggs.
Diggs has caught 49 passes for 656 yards and six touchdowns. He's on pace to break his receptions and receiving yards records for the Bills, set back in 2020.
As we know, Diggs is also a riot off the field. His charisma and personality has made him a huge fan favorite and a leader in the locker room.
Diggs recent appeared as a guest on Von Miller's podcast.
When Miller asked Diggs "which Bills teammate he would he allow dating his sister," Diggs joked that he wouldn't let Gabe Davis date his sister.
"not Gabe Davis," says Diggs.
Miller then said Dawson Knox, which Diggs agreed with; then Diggs responded with Reggie Gilliam.
Davis saw the video and responded on Twitter.
They're just having fun here and this video is why we love this team so much.
It's not just the play on the field, this locker room is special and the stars are very easy to root for.
Complete List Of Buffalo Bills Available On Cameo
22 Famous Buffalo Sports Phrases Every Die-Hard Bills and Sabres Fan Knows
Being a sports fan in Buffalo is sometimes like knowing a different language. Here are 22 of our favorite Buffalo sports phrases you already know if you're a huge fan! And if you're new here, here's how to catch up.
15 Things You Should Never Do at a Bills Home Game
Things that are a no-no to do at a Buffalo Bills home game.