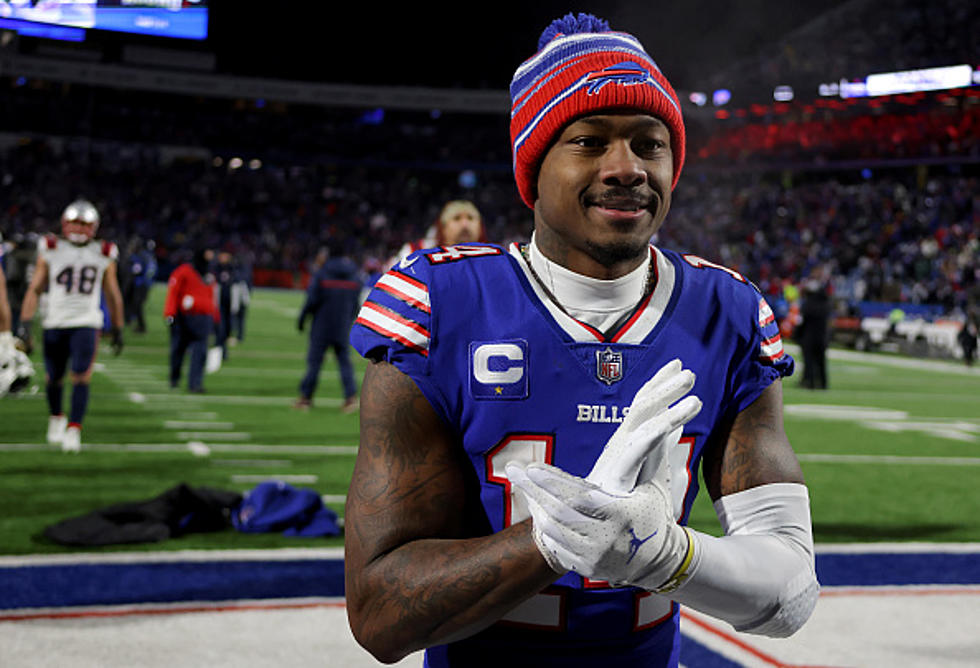 Stefon Diggs Reacts To The Buffalo Bills Fake Jerseys [TWEET]
Getty Images
Stefon Diggs loves to have fun on social media, and we know this based off his Twitter account. Any thought he tweets out and sometimes, they cause a stir just because of how vague they are.
The Buffalo Bills also like to have some fun with social media and today is the day that everyone tries to play pranks on social media.
The Bills decided to introduce some "new" jerseys they would be wearing, but if you have no figured out by now, they're not actually going to wear these wing and blue cheese inspired uniforms.
April Fool's.
To be honest, I don't mind the helmets; I think they're pretty cool. The color scheme, however, a hard pass. Looks like something you would find in a late '90s or early 2000s Sci-Fi movie.
Stefon Diggs is not a fan of the new jerseys.
Diggs did say he wants to participate in April Fool's pranks though, so we shall see what he decided to post today.
Josh Allen on the other hand, loves the new fake jerseys.
I think most Bills fans rather not but it is the day to play pranks, whether we like it or not. If you're on social media today, just make sure that you pay attention to the legitimacy of posts and always look for checkmarks next to names. Don't get fooled by fake accounts on a day like today.
Also, when will Diggs get that contract extension?
Best Free Agents Signed By The Buffalo Bills
The Buffalo Bills are gearing up for a run at the Super Bowl next season and some big-time free agents are already reaching out to the Bills looking to join the team. Check out some of the best free agents the Bills have signed in the past.
TACKLE THESE: Check Out the Best Uniforms In Each NFL Team's History
CHECK IT OUT: 100 sports records and the stories behind them