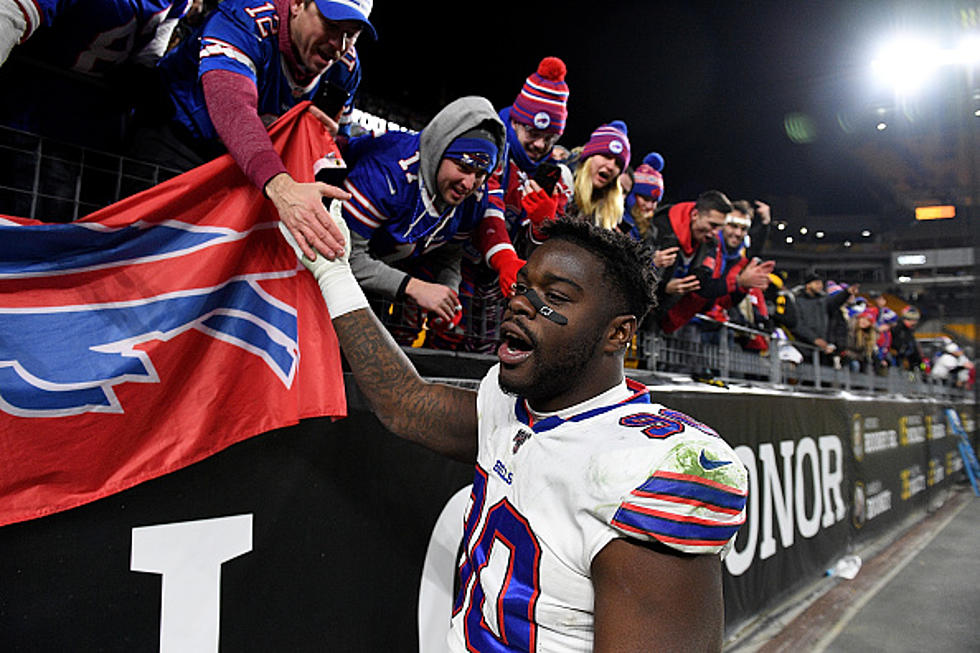 Former Bills Player Teases Return to Buffalo [TWEET]
Getty Images
The start of NFL Free Agency begins next Wednesday, March 16th, and if it's anything like the last 24 hours than we are in for a treat.
The Buffalo Bills were busy as well, releasing linebacker A.J. Klein. The move saves the Bills $5.1 million towards the 2022 salary cap. The Bills are just over $1 million over the cap right now, but general manager Brandon Beane is expected to make more moves to create space.
The Bills have been rumored to be active on the free agent market when it opens, but they can sign players who were released prior to the new league year commencing. One of those players just teased a potential comeback to the Bills and he's not shy about the prospects of coming back here.
Former Bills defensive end Shaq Lawson teased a return to Buffalo on Twitter today and Bills fans went crazy.
Lawson was drafted by the Bills in the 1st round of the 2016 NFL Draft. He played with Buffalo through the 2019 season. He signed with the Miami Dolphins as an unrestricted free agent before being traded to the Houston Texans and was released last season in December by the New York Jets.
Lawson would be a great fit as a depth defensive end, much like Mario Addison was for the Bills the last two seasons. Addison is a free agent.
Because Lawson was released in December, he is free to sign with the Bills immediately, He does not have to wait until next Wednesday at 4 pm.
Best Free Agents Signed By The Buffalo Bills
The Buffalo Bills are gearing up for a run at the Super Bowl next season and some big-time free agents are already reaching out to the Bills looking to join the team. Check out some of the best free agents the Bills have signed in the past.
22 Famous Buffalo Sports Phrases Every Die-Hard Bills and Sabres Fan Knows
Being a sports fan in Buffalo is sometimes like knowing a different language. Here are 22 of our favorite Buffalo sports phrases you already know if you're a huge fan! And if you're new here, here's how to catch up.
CHECK IT OUT: 100 sports records and the stories behind them