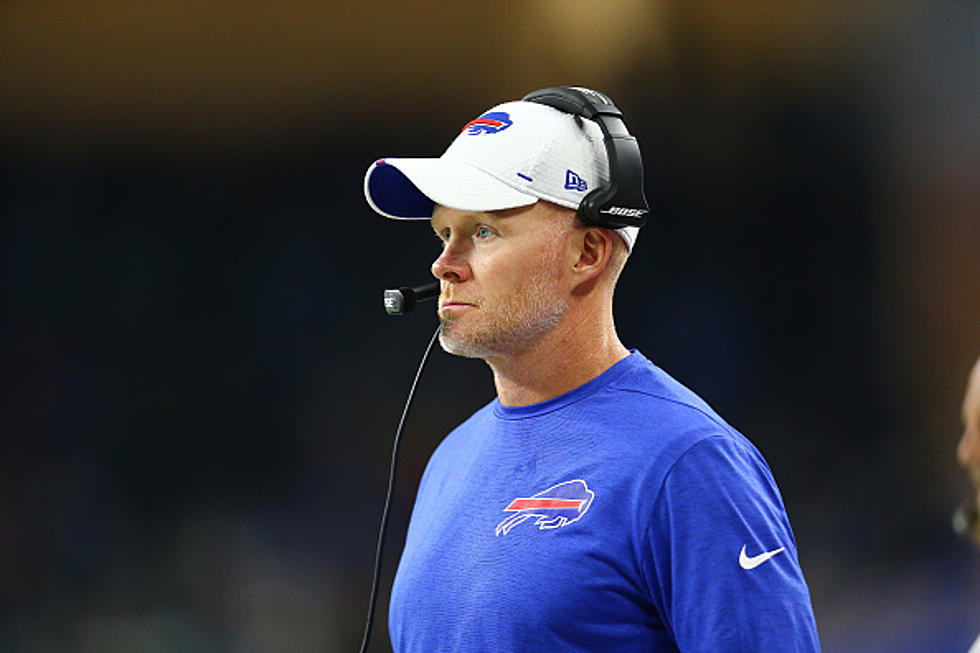 Sean McDermott Behind The Buffalo Sabres Bench Tonight
Getty Images
The Buffalo Bills were the kings of Buffalo for the longest time. That was especially the case in the late '80s and early 90s when the Bills kept going on deep playoff runs and Super Bowl runs.
You could say that's the case now as well. The Bills have gone to the playoffs the last three seasons and four of the past five. They have a franchise quarterback in Josh Allen and are the Super Bowl favorites going into 2022.
The Sabres haven't made the playoffs since 2011 but they were once the most popular team in Buffalo. From 2005-2010 the Sabres were more popular and even the early 2000s you could argue that as well.
The two teams support one another and it's not uncommon for players and coaches from one team watch the other in action.
Bills head coach Sean McDermott spent time behind the Sabres bench with Don Granato during pregame warmups before tonight's game against the St. Louis Blues at KeyBank Center.
Check out this awesome photo from Sal Capaccio.
I was watching the broadcast and I loved how much McDermott was laughing and smiling with Granato. We are used to seeing McDermott serious and businesslike but it's great to see him having fun and watching hockey with the Sabres coaches.
I wonder what the two were talking about? I'm guessing not about 3-technique defensive lineman and cover 2…
Buffalo Shares Their Favorite Memories Of The Aud
Every Pick Made By Buffalo Bills GM Brandon Beane
CHECK IT OUT: 100 sports records and the stories behind them