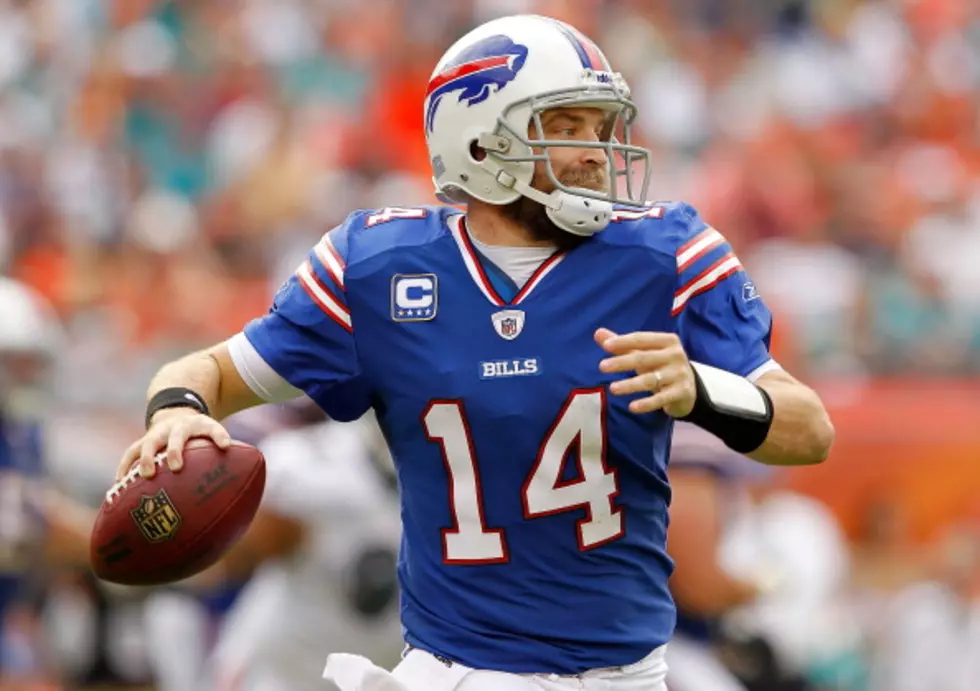 Ryan Fitzpatrick's Retirement Comments Will Make Bills Fans Cry
Getty Images
This past Thursday, the legend of FitzMagic decided to walk away from the football field.
Former Buffalo Bills quarterback Ryan Fitzpatrick retired after 17 seasons in the NFL.
Fitz played with nine teams over the course of his career, which began in 2005 with the St. Louis Rams. He finally got a chance to become a full-time starter at quarterback with the Buffalo Bills in 2010, three weeks into the season after the Bills cut Trent Edwards.
Fitz played four seasons in Buffalo and has gone on record in the past to say that his favorite city to play in was Buffalo.
On Monday, he held a press conference to talk about his career and the current NFL. His words about Buffalo and Bills Mafia are priceless.
Fitz said that he's never felt more at home in a stadium or city like Buffalo and Orchard Park. Fitz added that he was only in Buffalo for four years but "those are my people" and that they understand him and he understands Buffalo.
I'm hoping Fitz comes back to Buffalo in some capacity with the Bills. The teams of the '90s are the most beloved outside of the current team, and while Fitz played during the playoff drought, him and Fred Jackson are by far the most beloved by Bills fans over those 17 years and it's because of the people they are off the field.
Congrats on a 17-year career, Fitz. In case you're wondering, it looks like he will be part of the Thursday Night Football broadcast on Amazon Prime in 2022, with Marshawn Lynch and Tony Gonzalez.
The Best Pictures of Josh Allen from "The Match"
Buffalo Bills 2022 Week by Week Schedule
CHECK IT OUT: 100 sports records and the stories behind them