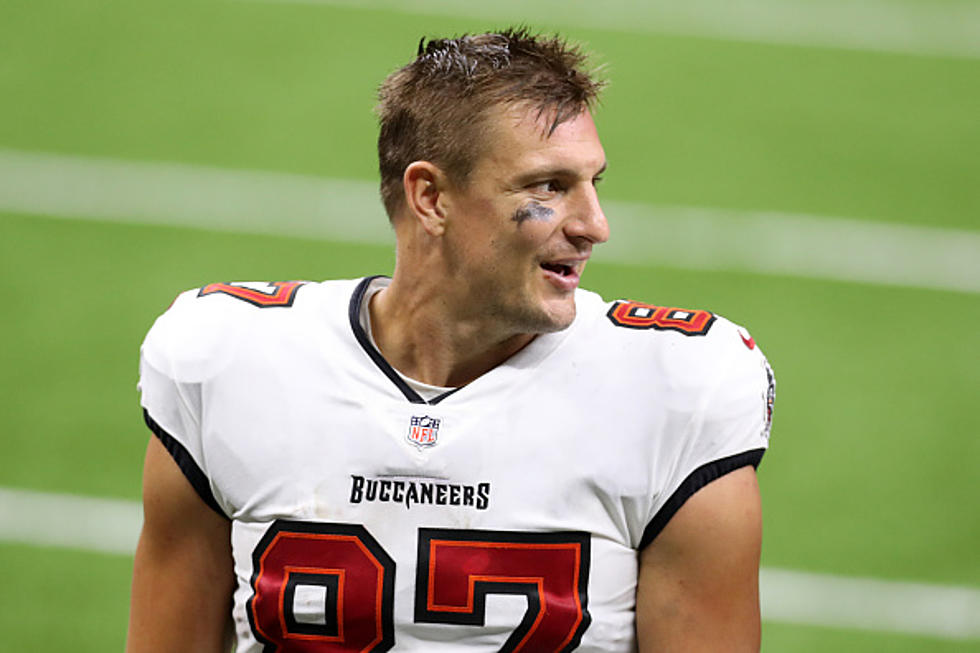 Rob Gronkowski Takes Shot at The Patriots on National TV [WATCH]
Getty Images
The Buffalo Bills are the kings of the AFC East now and have been since the 2020 season. They've won the division the last two seasons, which is the first time in 20 years the New England Patriots have not won the division in back to back seasons.
New England were the kings of the division for the better part of 19 years. They're regarded as arguably the greatest NFL dynasty and having Tom Brady, who is the greatest quarterback of all-time during the span, certainly helped that cause.
Brady had tight end Rob Gronkowski to throw to for 10 seasons. Gronk is a Buffalo native and a future Hall of Famer. Brady announced he was coming back to the Tampa Bay Buccaneers, but Gronk is a free agent, so we will see if he retires or plays another season.
Gronk got a big-time bonus last season for reaching a receiving benchmark. The Buccaneers purposely left him in a blowout game to get him his bonus money.
Gronk was a guest on Late Night with Jimmy Kimmel and decided to take a shot at the Patriots, saying how they wouldn't have done that…
Gronk then said "I shouldn't have said that."
It's hilarious to everyone except Patriots fans, I'm sure.
I would agree with Gronk; that is not the "Patriot Way" as we have heard countless times before.
Gronk likely won't be coming to his hometown team, the Bills, after they signed tight end O.J. Howard in free agency.
Tom Brady Was Intercepted By These Buffalo Bills [LIST]
Tom Brady officially called it quits. He is a list of every Buffalo Bills player who intercepted him during his Hall of Fame career.
Top 50 Summer Restaurants in Buffalo and Western New York
Check out some of the best spots for food and drinks this spring and summer across Western New York!
$45 Million New York Mansion Looks Like Tony Stark's Place
Explore this unbelievable $45 million mansion in New York State that looks like Tony Stark's home.