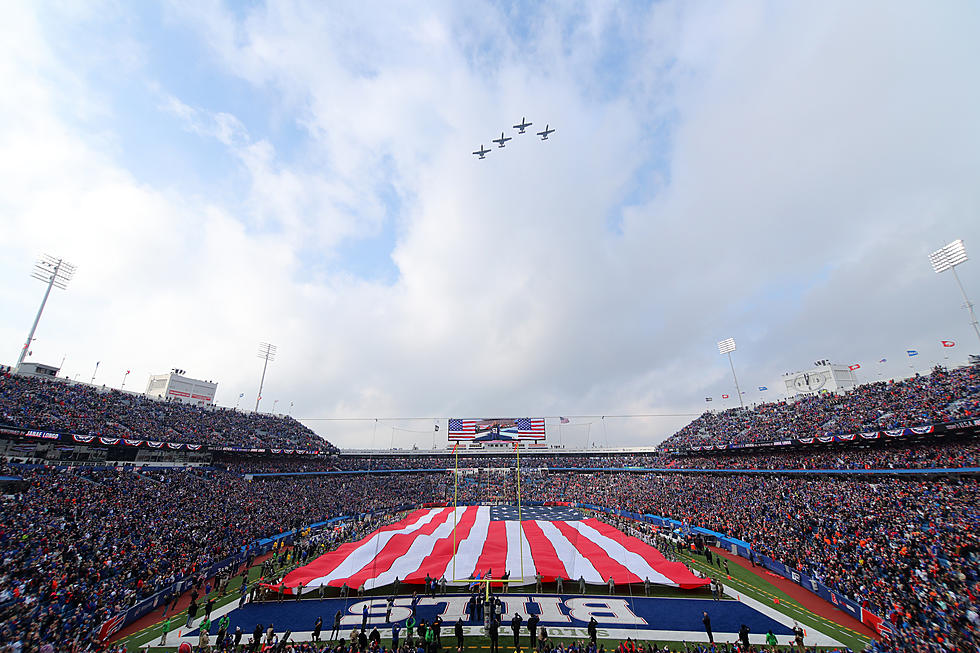 Report: The Bills Are Against a Downtown Stadium and One Good Reason Why
Getty Images
The Buffalo Bills are playing well on the field, but it's the off the field news that is of interest of many fans in Western New York.
The talk of a new stadium has been the hot topic, with the Bills proposing a new, 60,000-seat open-air stadium that would be built in Orchard Park, where Highmark Stadium currently is.
However, as negotiations have been ongoing with the county, state and NFL, the possibility remains of a downtown stadium and most notably, an Old First Ward location that was reported.
Tim Graham of The Athletic reports that Bills ownership and Pegula Sports and Entertainment want nothing to do with a downtown stadium, and insist an Orchard Park stadium is the best course of action.
In fact, the NFL and state are perfectly happy to put the new stadium in Orchard Park, but architectural experts are in favor of a downtown location, due to the fact it would be better for the economy and more events could be held there.
Ron Raccuia of PSE states that Orchard Park is the most efficient and cost-effective location. He also says that tailgating could stay the way it is.
Most NFL stadiums are in downtown locations, so an Orchard Park stadium would go against that model in the league. However, the cost of a new stadium in Orchard Park vs. downtown has to be a huge, driving factor, especially since it appears it will be a public-private funded project.
Tailgating happens to a degree across the NFL, but it's much more open and free in markets such as Buffalo, Green Bay and Kansas City -- three stadiums not in a downtown location.
Are you in favor of keeping tailgating the way it is right now? Is that a deal breaker for fans in Buffalo?
25 Important Things You Need To Bring To Your Tailgate
15 Things You Should Never Do at a Bills Home Game
Things that are a no-no to do at a Buffalo Bills home game.
20 Most Affordable Suburbs in Buffalo [LIST]
Step Inside This $15 Million Mansion In The Finger Lakes