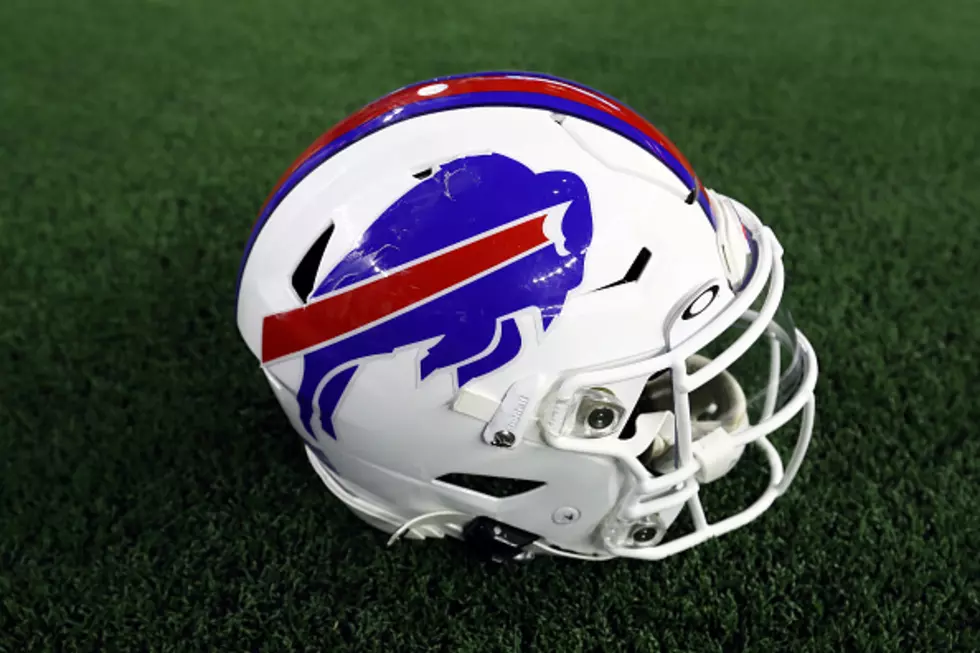 Potential Big Blow To The Bills Offense This Sunday
Getty Images
The Buffalo Bills are just three days away from their week 11 matchup with the Indianapolis Colts, which will be a 1 pm kickoff at Highmark Stadium this Sunday. It's the rematch of the AFC Wild Card game at Highmark Stadium between the two teams back in January.
On Thursday morning, there was a big development with the Bills offense, in the way of a new player being added to the Reserve/COVID-19 list.
Right tackle Spencer Brown was added to the COVID-19 list by the Bills, while wide receiver Jake Kumerow was taken off the same list.
What does that mean, however? It depends on whether or not Brown is vaccinated, based on the NFL's COVID-19 protocols.
Vaccinated players who test positive and are asymptomatic, will be isolated, but can return to team activities with two negative COVID-19 tests at least 24 hours apart.
For unvaccinated players, if they test positive they must be isolated for 10 days and can return if they're then asymptomatic.
There's still a chance Spencer Brown can return to play in Sunday's game if he's vaccinated, but even then it's not a guarantee since it's already Thursday and we're 72 hours away from the game.
If Brown cannot play, that means that Daryl Williams would likely move back to right tackle and that someone else would need to play right guards -- likely Cody Ford, since Ike Boettger is already at leg guard, since Jon Feliciano is still on injured reserve.
This would throw a monkey wrench into the Bills plays on Sunday if they're without Brown. Missing Brown and Feliciano against the Jaguars two Sundays ago proved that the Bills offensive line can be taken advantage of, and the Colts have a very good front seven.
15 Things You Should Never Do at a Bills Home Game
Things that are a no-no to do at a Buffalo Bills home game.
22 Famous Buffalo Sports Phrases Every Die-Hard Bills and Sabres Fan Knows
Being a sports fan in Buffalo is sometimes like knowing a different language. Here are 22 of our favorite Buffalo sports phrases you already know if you're a huge fan! And if you're new here, here's how to catch up.
27 Buffalo Street Names That Out-Of-Towners Think Are Impossible To Pronounce
$9 Million New York State Mansion Leaving People Speechless
This New York State mansion looks like it belongs in a movie.