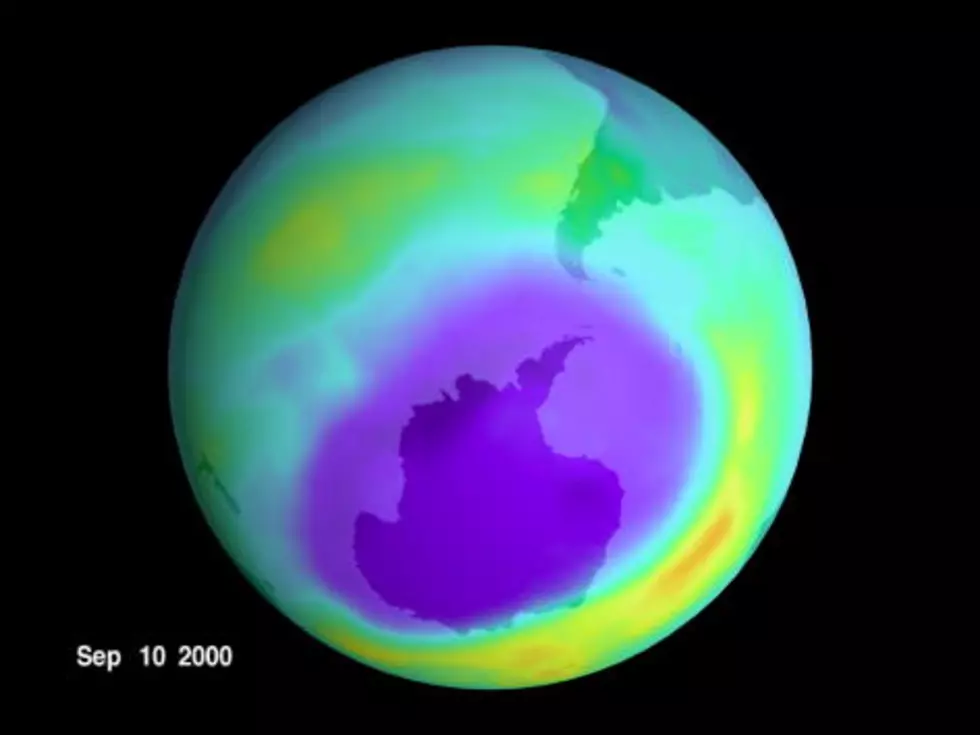 One Of The Largest Ozone Holes Just Closed, But Why?
Getty Images
According to WKBW Scientists say a giant ozone hole, one of the largest ever recorded, has closed just weeks after it formed over the Arctic. A lot of people are going to speculate that due to the pollution levels down worldwide would make this whole close but scientists say that is not the case at all.
Enter your number to get our free mobile app
Discovered in March, scientists have been monitoring the ozone. Check out the tweet below.
Ozone exists above the Earth's atmosphere in the stratosphere. That layer protects the planet from harmful ultraviolet radiation from the sun. Without ozone, the UV rays enter the Earth's atmosphere and become trapped due to the greenhouse effect.