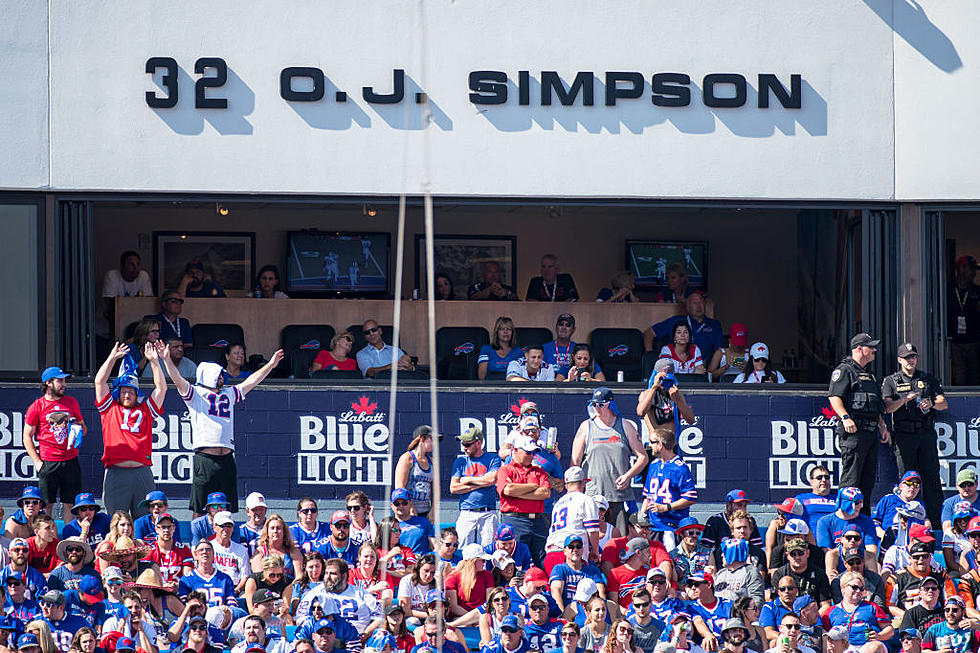 OJ Simpson Breaks Down What's Wrong With Coaching In Buffalo
Getty Images
To say that the last few days in Bills Mafia land have been a wild one would be an understatement.
It's been two days since Buffalo dropped a challenging game to the Denver Broncos, losing 24-22 in the closing seconds as the Broncos kicked a field goal with 0:00 on the clock in front of a sold-out Highmark Stadium and a national audience watching on Monday Night Football.
Since that game, there has been some change at One Bills Drive, and many people have shared their opinions.
Since Bills Offensive Coordinator Ken Dorsey was let go:
No matter where you turn, you're likely to find someone with an opinion about the Bills and what they need to do to win - including former Bills players who are members of the Pro Football Hall of Fame.
OJ Chimes In On The Bills Coaching Conundrum
OJ Simpson is well known for his football IQ and has never been one to shy away from making his thoughts on the NFL and Buffalo Bills known. OJ took to X (formerly known as Twitter) on Wednesday, November 15, 2023, to share his opinion on Dorsey's dismissal.
OJ makes a few key points that hopefully will be addressed by the Bills interim Offensive Coordinator, Joe Brady. However, only time will tell what Brady will do with control over the offense.
What do you think about The Juice's comments?
Every Buffalo Bills Starting Quarterback Since Jim Kelly Retired
Just how many different quarterbacks has Buffalo had since Jim Kelly retired in 1997? A lot! Here are all of them.
Gallery Credit: Ed Nice