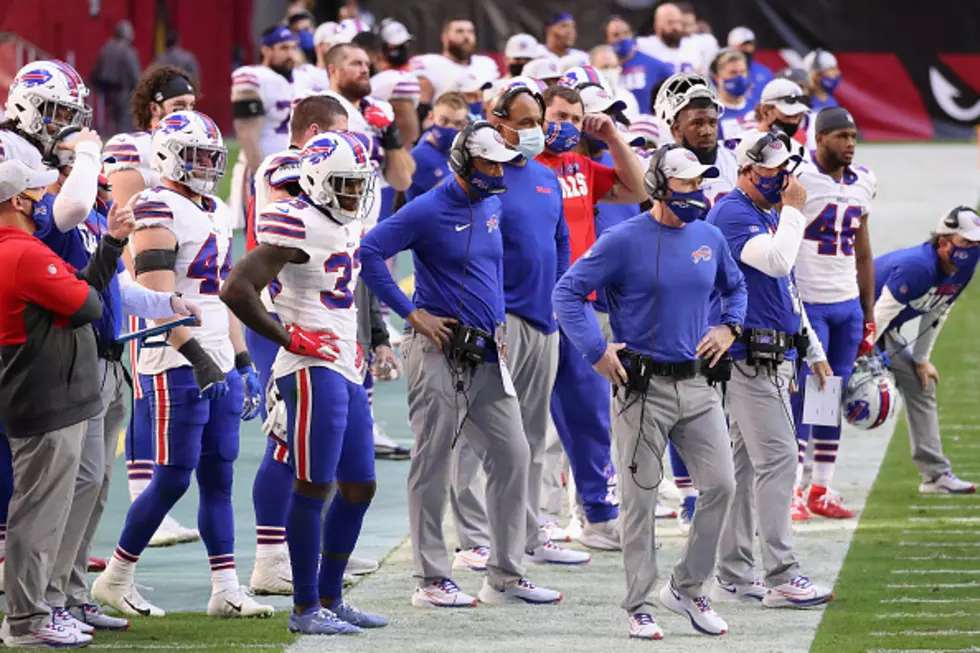 Bills OC Ken Dorsey Name-Drops Will Ferrell Movie at Press Conference
Getty Images
The Buffalo Bills are kicking off their second week of organized team activities this week. They will be on the practice field through Thursday, and coaches are available to talk to the media.
That includes new Bills offensive coordinator, Ken Dorsey.
Dorsey has been the Bills quarterbacks coach since 2019 and was given the title of passing game coordinator in 2021. Dorsey was promoted as offensive coordinator when former OC Brian Daboll was named head coach of the New York Giants in February.
Dorsey might not be a familiar name to average Bills fans, but he's been around a long time for both NFL and college football fans.
He was the quarterback of the great Miami (FL) University football teams in the early 2000s that dominated college football. They had the likes of Sean Taylor, D.J. Williams, Willis McGahee, Kellen Winslow Jr., Andre Johnson and Frank Gore. Yes, all of them were on the same team.
Dorsey spent time with the Carolina Panthers coaching staff before coming to Buffalo and reuniting with GM Brandon Beane and head coach Sean McDermott.
Tuesday morning was the media's first actual chance to speak to Dorsey at a press conference and he talked about Josh Allen chemistry, changes in his upgraded role, and also had time to name-drop a popular Will Ferrell movie.
Dorsey compared a scene of Talladega Nights to transitioning to working with the entire offense vs. just being with the quarterbacks.
He said it was like he doesn't know what to do with his hands, like Ricky Bobby said in Talladega Nights.
You can watch Dorsey's presser below.
Josh Allen loves Ken Dorsey. The two are very close and it was a key to keep Dorsey on staff when Daboll left. The Bills get to keep the same style of offense and Allen is comfortable with him.
Bills Players Who Could Be Surprise Training Camp Cuts
Here are five players who could be "surprise" training camp releases in 2022.
Buffalo Bills Players Who Had Their Own Cereals
Today is a breakfast lover's dream it is National Cereal Day and if you want to celebrate with some Buffalo Bills players, you will have plenty of choices.
CHECK IT OUT: 100 sports records and the stories behind them