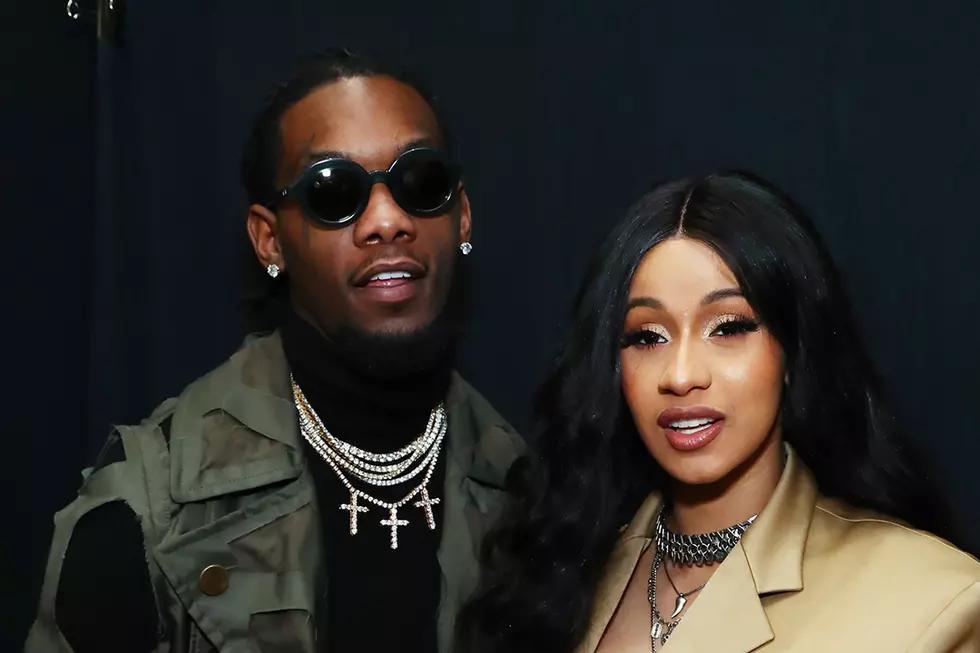 Offset and Cardi B Sued by Hotel Over Alleged Assault at 2018 Met Gala
Astrid Stawiarz, Getty Images
Offset and Cardi B are facing yet another lawsuit behind the alleged assault of a fan at the 2018 Met Gala.
As previously reported, the married couple's security was initially accused of beating up a fan during the May 8 event at The Mark Hotel in New York City after he reportedly tried to get an autograph from a then preggers Cardi.
The alleged victim, Giovanni Arnold, claimed he asked Cardi to sign something and was verbally assaulted by the couple before being actually assaulted by three men. The self-proclaimed "autograph hound" sued the couple several days later.
Now, the hotel where the alleged beat down happened is suing Set and Bardi as well. According to documents obtained by The Wrap, which were filed in New York Superior Court on Friday (July 20), the hotel is doing so to absolve itself from being held liable from any lawsuits that my come its way because of the incident.
The lawsuit partially reads: "In the event that Defendant Mark Hotel LLC ('Mark Hotel') is held liable for all or any part of the damages alleged to have been sustained by Plaintiff, as set forth in the Complaint, or any cross-claims, which liability is expressly denied, such liability will have been brought about and caused solely as a result of the fault, negligence, acts or omissions, want of care and/or breach of contract on the part of Belcalis Almanzar p/k/a Cardi B, Kiari Kendrell Cephus p/k/a Offset and Quality Control Management LLC, without any fault, negligence or want of care on the part of Mark Hotel."
News of the second lawsuit comes on the heels Offset being arrested in Clayton County, Ga., on Friday. The rapper was pulled over for an illegal lane change in a white 2014 Porsche Carrera. Police discovered a gun and marijuana in the car and charged the Migos member with possession of a firearm by a felon, possession of a weapon during a crime, and possession of marijuana (one ounce or less) and an improper lane change.
This does not bode well for the rapper who already has a criminal past and is on probation from a 2015 incident where police discovered weed and a gun in the Migos' vehicle at Georgia State University where they were performing.
See 33 Rappers With Wild Neck Tattoos