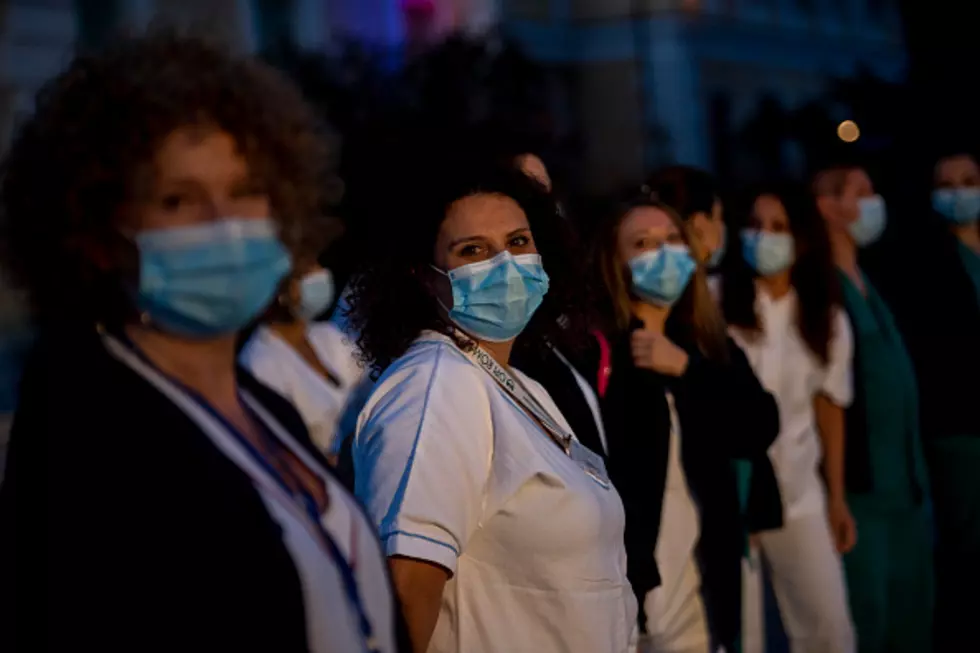 Showing Love For Buffalo And WNY Nurses
Getty Images
Among the many things that the COVID-19 pandemic has taught us is the value of nurses in our community. What we already knew about the hard work and dedication of those who are nurses was really put on display over the last 2 plus years. We appreciate nurses all year round but May 6th has been set aside as National Nurses Day.
If you think nurses are only found in hospitals, then think again! The majority of registered nurses (59%) practice elsewhere, such as in a nursing home or on home visits. They work across communities to keep people worldwide happy and healthy, and National Nurses Day is the perfect opportunity to show your appreciation for their important work!
ECMC, the area's Level 1 Adult Trauma Center, released this video to thank and honor their nurses.
Who is a Nurse? from ECMC on Vimeo.
There are so many great deals for Nurses Day and Nurses Week that you can take advantage of.
The popular footwear among nurses is (are) Crocs and there is a fun giveaway that is happening in honor of National Nurses Day. Crocs announced that it will be giving away FREE Crocs for Nurses Week.
The company said it will have a giveaway starting at noon ET Friday that will end at noon ET on May 12.
I am very proud to say that my brother, Chris, is a nurse. The countless hours and schooling and dedication that he has for his job and the passion he has for helping people has always been something I admire. Nursing is not a job for everyone. I feel as though nursing is a calling that certain people get and we all know that special person who answered the call and goes above and beyond every shift to help patients and our community.
Spectacular Sunsets Views Highlight Home For Sale On Grand Island
Real Estate is all about location, location, and location, and this home for sale on Grand Island is located perfectly for you to enjoy sunsets from your back porch every day.
$4.5 Million Mansion In Chautauqua County
This is currently the most expensive home
for sale
in Western New York, including the Southern Tier. $4.5 million.
Six Rules Of The Road That Confuse People In New York