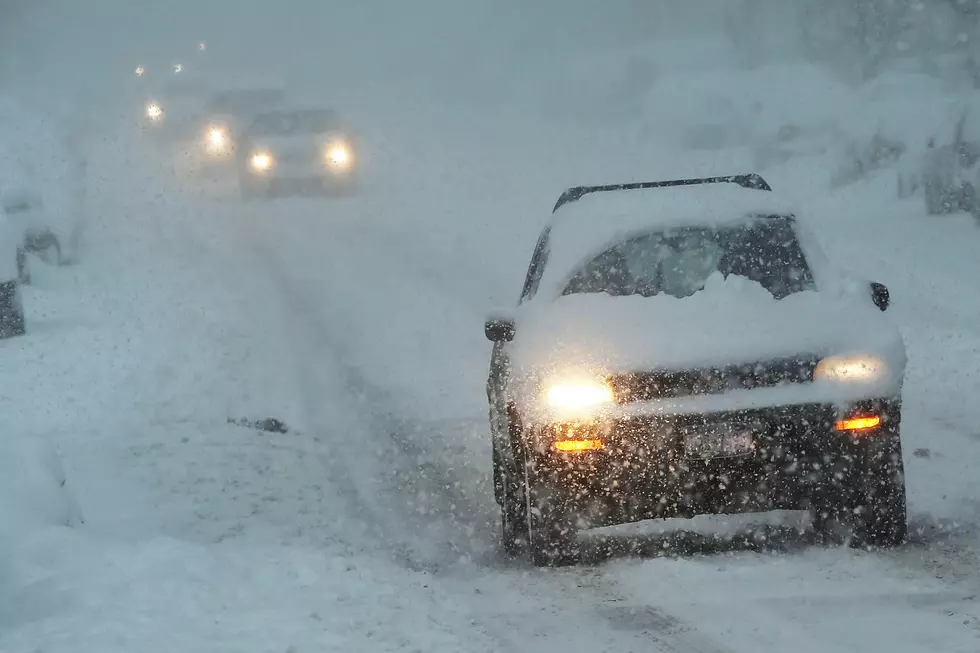 New York State In For a Brutal Winter This Year?
Spencer Platt
Thanksgiving is two weeks away, and many people across the State of New York are wondering what kind of winter will it be for 2021-2022?
Typically, this is the time of the year we really see the temperatures changing to a more bitter cold, rather than the 50s-level fall cold.
When will snow hit the state? Will there be a nor'easter that hits the region before the spring arrives in 2022?
La Nina will be the story this winter, like it was in 2020-2021. That generally means the elevated chance for a slightly warmer and wetter winter, but don't let that make you believe it will be 40s and rain.
AccuWeather Senior Meteorologist Paul Pastelok says, however, that the expect the northeast (including New York) to be chilly and sooner than normal.
Pastelok says a couple of rounds of snow could hit as early as November, and before Christmas.
While January is typically when the lull in the cold and snow takes place, this year could be different. That might not happen until February of 2022, which means cold and snow stays through January, although Pastelok says that there could be a break from the snow just before Christmas and just after the new year, according to Staten Island Live.
It should be noted that the Old Farmer's Almanac predicted the 2021-2022 winter to be cold and longer than normal, maybe extending into March.
In fact, Janice Stillman, editor of The Old Farmer's Almanac, says that this winter could possibly be "one of the longest and coldest we have seen in years."
La Nina's presence doesn't guarantee a slightly above average and wetter winter. I think most people in New York and the northeast would rather have that, however, that the bitter cold and extended winter, which is what the Old Farmer's Almanac is predicting.
The southern portion of Western New York will get a few inches off snow this weekend, and the question remains, when will that first huge snowstorm hit the state? If you've lived here long enough, you know it's a matter of 'when', not 'if.'
KEEP READING: Get answers to 51 of the most frequently asked weather questions...
READ ON: See the States Where People Live the Longest
Read on to learn the average life expectancy in each state.
The 100 Best Places to Live on the East Coast