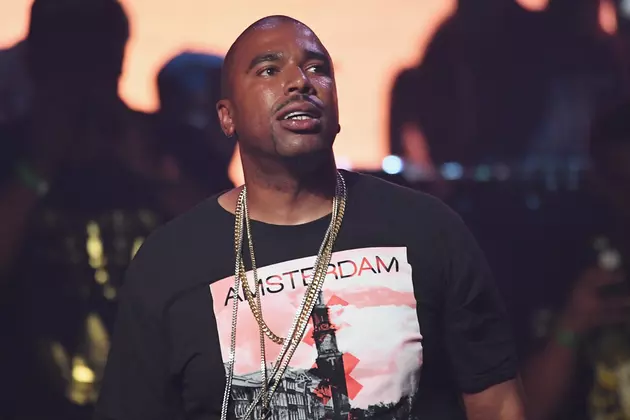 N.O.R.E. Has a Food and Travel Show on the Way
Shahar Azran, Getty Images
N.O.R.E. is about to get his Anthony Bourdain on. The rapper will take on the world of television with a food and travel show titled On the Run Eatin. Think Bourdain's No Reservations meets Action Bronson's Fuck, That's Delicious, but all Noreaga style.
The Queens native will have complete control over the show since he serves as its executive producer. One can only imagine all the funny stories and wild interactions that will occur on the upcoming food series, which doesn't have a premiere date yet.
"I probably shouldn't say this, but I'ma say it," he tells XXL. "It's a edited version of the story. I just filmed my food show. Now on my food show, I'm the executive producer. I book the places that we go, I book what we eat. I'm everything."
Noreaga has been hinting at the cooking show for quite some time. Four months ago, he posted a behind-the-scenes clip on Instagram while the show was being taped. In the caption, he tags MTV2 and Lionsgate, thanking them for giving him the opportunity to bring his idea to a television near you. XXL has reached out to MTV2 for comment.
The hip-hop O.G. previously stated he's signed to Lionsgate during a visit to Power 105.1's The Breakfast Club late last year. For a hip-hop vet in the industry for over 20 years, N.O.R.E. has constantly reinvented himself with the times.
"I want to take hip-hop in another direction," he says. "I want hip-hop to grow. If you keep doing the same thing you'll get the same results. I'm real with myself and what I mean by that is you do have an expiration date in music."
P.A.P.I. is doing just that with his Drink Champs podcast, which first dropped in March. Once the series was released to the masses, it became one of the highest rated podcasts under the CBS umbrella thanks to its strong fan base. We spoke to N.O.R.E. about the podcast and venturing outside of hip-hop.
"The best thing about the podcast for me is I get to be a fan again," the 39-year-old rapper shares. "When we did the podcast, we somewhat thought this is for our generation but it's the millennials that making it poppin'. When we got our numbers back from iTunes and asked what were the age groups that listen to us the most, shit blew my mind because most of the kids weren't even alive for these stories. I don't even know how we're No. 1. I don't even ask artists to promote it. It's so dope I can give back to the culture and it's 100 percent free."
Look out for N.O.R.E.'s On the Run Eatin to come soon.
See 133 Rapper-Launched Record Labels From the Past and Present