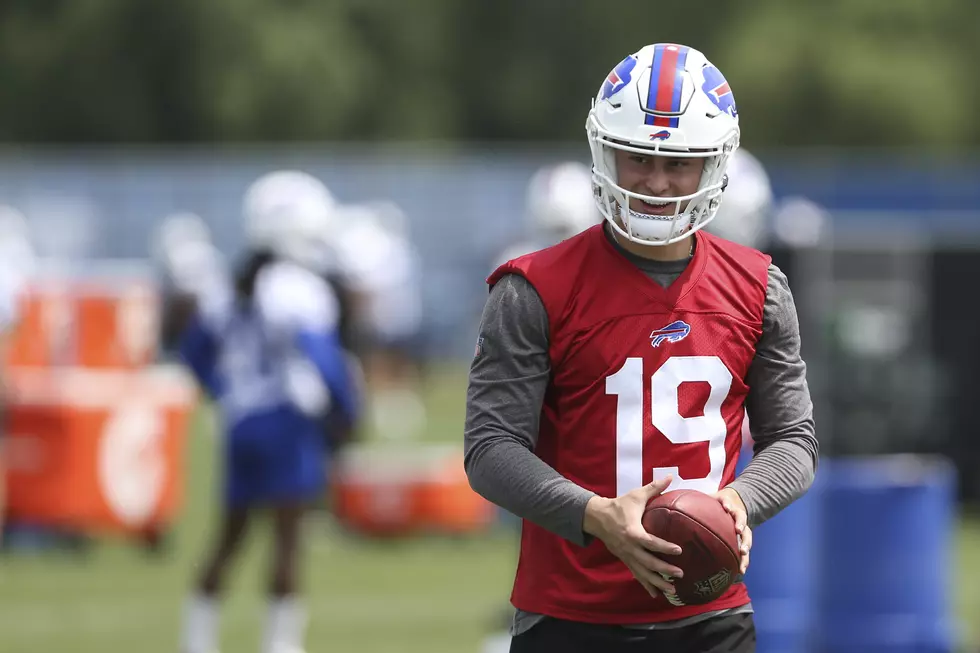 Buffalo Bills Punter "The Punt God" Accused of Rape
Getty Images
The rookie draft pick's future with the team, among other things, is in question after serious allegations of rape.
There has been a ton of buzz around Buffalo Bills punter Matt Araiza. The San Diego State product was drafted by the Bills this year and quickly won the starting job from veteran Matt Haack. He has an incredibly strong leg, and can easily flip the field on teams. That's a valuable thing to have in the NFL.
However, the Bills may not be utilizing his skills after all. If these allegations are true, then rightfully so as it's a disgusting act.
Araiza and 2 of his college teammates have been accused of raping a 17-year-old girl. Please keep in mind these descriptions are very graphic below.
As always, it's important to note that these are allegations and you are innocent until proven guilty. However, this is a terrible thing. From a football perspective, this is never something anyone, let alone the Bills, wants to be associated with. I would not be surprised if the Bills decided to move on from Araiza. After all, while a good punter is nice to have, it's a luxury that a team with so many weapons doesn't ultimately need to be successful.
Talking about football though seems trivial with such things being levied here. The descriptions above, if true, are absolutely disgusting and never acceptable.
Can You Name These Buffalo Bills Players - ANSWERS