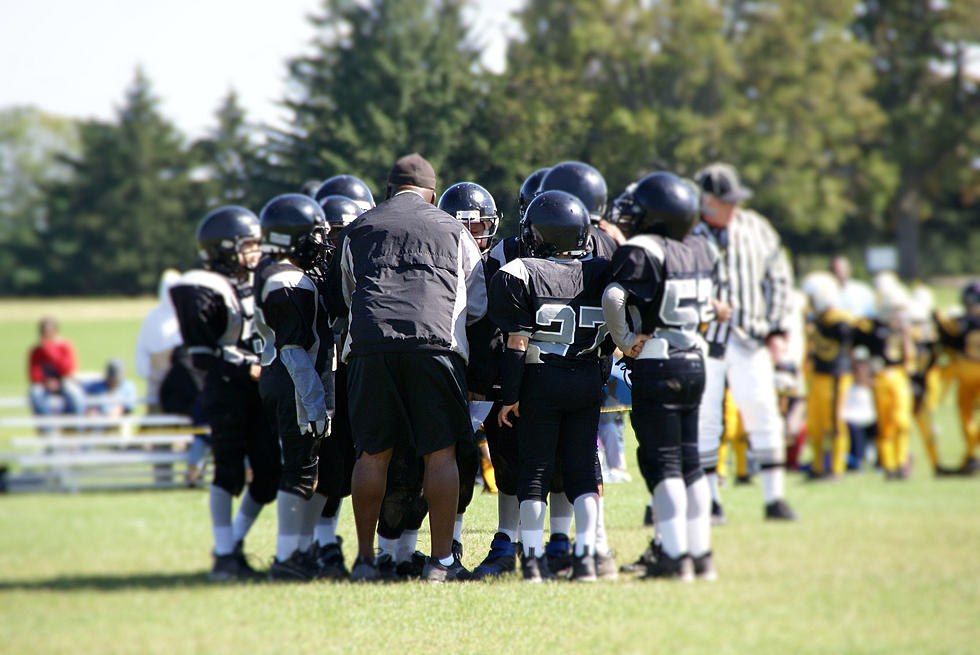 Little League Football: Do You Remember Dealing With These Things?
Giakas
Little league football season in Buffalo is an exciting time for many young men, women, and parents. Now that the young ones are in full swing, some dads that played, always think back to the good and bad times that had while playing little league football. Of course some of the issues we had back then still exist today, but many of the things we had to deal with are gone. Do you remember when playing little league football back in the 80s when you had to get taped up?
Most of the uniforms we played in were too big, so almost every football player use duct tape to hold their pads in place. Back in the day, it became fashionable to try to find the tape that matched your uniform, some of the more fortunate kids would have professional tape jobs done with real athletic tape.
Another thing that was a big issue back in the day is the weight class. The class a child played in was determined by how much they weighed, and their age. The biggest problem back in those days was, most of the better players or "Star Players" on the team, were always overweight. Parents and coaches would try every trick in the book to get that weight down right before that game. Players would do things like run around the field with garbage bags on to lose water weight before the game, take Ex-lax pills, even sit in the car with the heat on to lose weight.
Those were some really fun times, I'm looking forward to a great new little football season.
Buffalo Football Players Drafted to the NFL
Shoes and Cleats Made by Mek