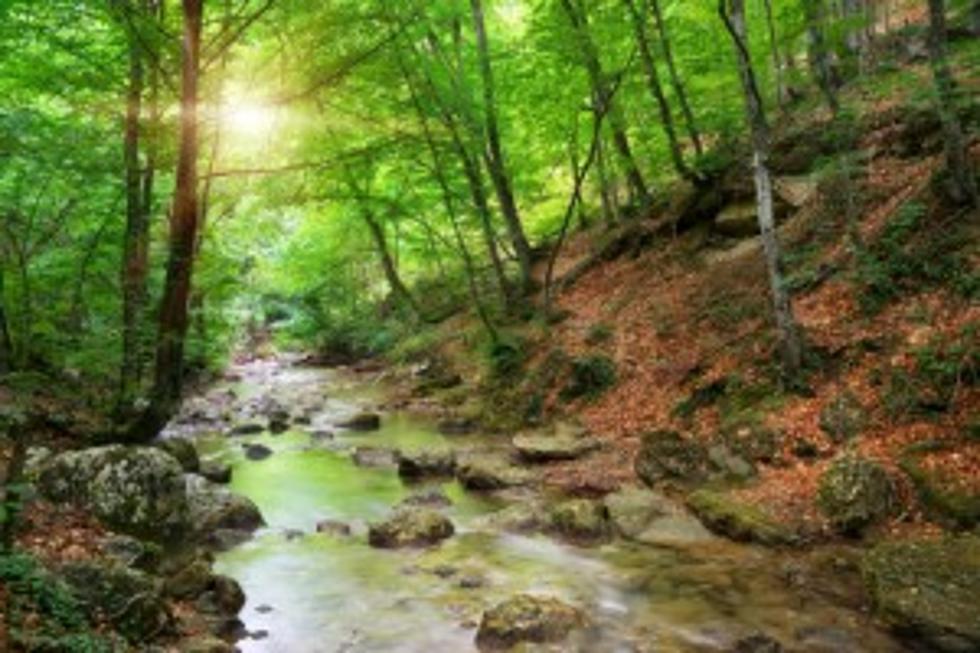 Like to Hike? Check Out Western New York's Hiking Hot Spots!
iStock, ThinkStock
No matter if you're just starting out or have been hiking for years, there's a trail for you!
The weather is finally nice, and if you're reading this guide, you probably have more ambition than I do and actually want to leave your couch this summer. There's always a good chance you can find some paths in the area's state parks (check out Beaver Island or De Veaux Woods in Niagara Falls, for example), but if you want more than just an afternoon stroll, Western New York has plenty of places for thrill-seekers and the overly ambitious to break in their boots.
We've compiled a list of some of Western New York's best trails to take a trip to this summer. Happy hiking!
Allegany State Park
Location: Cattaraugus County
Length: Varies by trail (shortest: 0.5 miles; longest: 18.0 miles)
Difficulty: Varies by trail
Contact Info: 716-354-9101
Notes: A bit outside of the Buffalo-Niagara Area, but we couldn't not include Allegany State Park. Well worth the extra distance to get there, Allegany offers over 135 miles of marked trails with varying lengths and difficulties for use all year round. Lodging and a wide variety of activities available. Pets allowed.
Cobbs Hill Park
Location: Rochester
Length: 2.1 miles
Difficulty: Moderate
Contact: 585-428-6770
Notes: These trails around the Cobbs Hill Reservoir are ranked no. 5 on tripleblaze's Top 100 New York Hiking Trails. Popular with mountain bikers if you prefer. Pets allowed on leash.
Crescent Trail System
Location: Perinton
Length: 35 miles of various trails
Difficulty: Moderate
Contact: 585-223-0770
Notes: Perinton was named one of the top 10 "trail towns" in the United States with the help of Crescent Trails. This system of footpaths near Rochester provides public access to hills, parklands, wetlands, woods and open spaces. No bicycles allowed.
Eternal Flame Falls
Location: Chestnut Ridge Park in Orchard Park
Length: 1.5 miles round-trip
Difficulty: "Strenuous" according to trails.com
Contact Info: 716-664-7717
Notes: One of Buffalo's most popular spots, this list wouldn't be complete without the Eternal Flame. Open year-round daily from 7 a.m. until 9 p.m. Pets allowed if on a leash, but not recommended.
Holiday Valley Mountain Trails
Location: Ellicottville
Length: 31 miles
Difficulty: Challenging
Contact: 716-699-2345
Notes: A popular spot for mountain biking, so be warned you're sharing the trails. Described as "rocky, rooty and fun," this steep set of trails accessible through the Holimont or Holiday Valley ski areas is perfect if you're looking for a challenge. Lodging and other activities available. No pets on trails.
Hunters Creek Park Trails
Location: Hunters Creek Park in the Town of Wales
Length: Varies by trail, 16 miles total
Difficulty: Challenging
Contact: 716-652-0589
Notes: A favorite of local hikers and bikers alike, Hunters Creek Park has 16.2 miles of blazes within a park packed with gorges, forests, open meadows and creeks. Pets allowed with caution.
Niagara Glen Trails/Niagara Parks Commission
Location: Niagara Parks in Niagara Falls, Ontario
Length: Varies by trail. Niagara Glen is 2.5 miles.
Difficulty: Easy to challenging
Contact Info: 905-353-5441
Notes: Visitors should be warned of an elevation change of over 200 feet. Niagara Parks Commission overall boasts it has over 9 miles of hiking trails and 30 miles of mixed use areas along the river. Hiking tours available daily at 11 a.m. and 2 p.m. Pets allowed on leash, but not recommended for Niagara Glen.
Niagara Gorge Trail System
Location: Niagara Falls State Park in Niagara Falls, N.Y.
Length: Over 15 miles of trails
Difficulty: Varies
Contact Info: 716-278-0820
Notes: Hikers should be prepared for challenging sections in Niagara Falls State Park's eight marked trails, such as "steep stairs and rocky terrain." Open from mid-May to October 31. Pets allowed on a leash in the park but not permitted inside buildings or improved walkways/boardwalks.
Lower and Upper Akron Falls
Location: Akron Falls Park
Length: 1 mile round-trip
Difficulty: Easy
Contact Info: 716-542-2330
Notes: An easy hike if you're out for a day in the park with gorgeous scenery including a waterfall. Trail used for hiking and mountain biking year-round 7 a.m. to 9 p.m. Pets allowed on a leash.
Sprague Brook Park
Location: Glenwood
Length: 3 miles marked, many other trails with varying lengths
Difficulty: Medium to challenging
Contact Info: 716-592-2804
Notes: Sprague Brook really only tells you about the 3-mile loop trail, but any hikers that have made the trip will tell you that because there are many, many trails that stretch for miles, this is one of Erie County's hidden gems. Also great for mountain biking. Dogs allowed on leash.
Tryon Park
Location: Rochester
Length: Varies by trail
Difficulty: Moderate
Contact: 585-753-7275
Notes: Try this one on for size. This is considered to be a Rochester hidden gem with tons of trails for hikers and bikers a like. Open 7 a.m. to 11 p.m. in the summer. Pets must be leashed.
Westside Overland Trail
Location: Chautauqua County (Mayville to Sherman)
Length: 24 miles
Difficulty: Challenging but low elevation
Contact Info: 716-664-7717
Notes: You're going to need time to complete this one. This 24-mile trail stretches over four towns and six state forests, and the scenery is well worth the trip. Two lean-tos for overnight camping. Open year-round, bikes and pets allowed.
Zoar Valley
Location: Gowanda
Length: Encompasses an eight-mile section of Cattaraugus Creek's Main Branch Canyon and three miles of the smaller South Branch.
Difficulty: Challenging
Contact Info: 716-372-0645
Notes: On the border between Erie County and Cattaraugus County, this multiple use area has everything you could want as a hiker: steep cliffs, waterfalls, canyons, rapids and ancient trees. Heed to all the safety rules, and you'll be fine. Canoeing and rafting available, swimming allowed. Pets not recommended (seriously, don't do it).
Take a look at all these spots mapped out below!
Contributed by Ashley Steves