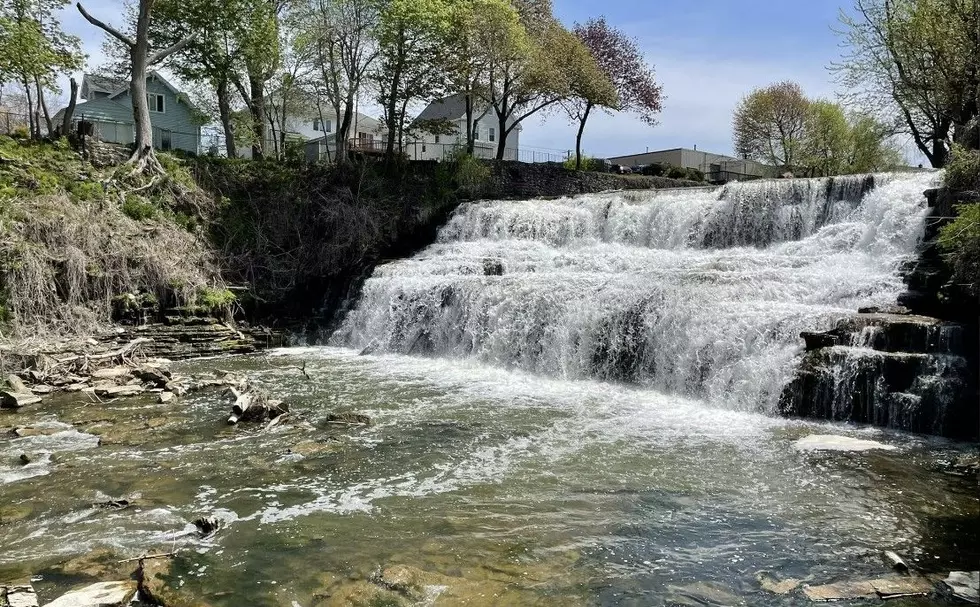 10 Easy Hikes For Newbies Around Western New York
Alexandra Szabo via alltrails.com/Canva
Buffalo is known for a ton of awesome things. Living here, you can take advantage of the world-class food scene, busy water scene, amazing live music, historical sites, kick-butt sports teams, enriching history, eye-opening museums and culture…I could easily go on and on. Buffalo has something for literally everyone. 
But what about…hiking? That's one thing that doesn't immediately pop into our heads about the great things this city has to offer.
I never used to consider myself a "hiker." Back in the day, I used to consider hiking just for hippies who ate only granola while carrying bear spray up a mountain. But then a friend and I went for a long walk on a beautiful day in Delaware Park, and she quoted a line from one of our favorite "Sex & The City" episodes…
"Hiking…is walking."
Mind. Blown.
I'll be the first to admit that Buffalo isn't the first place I'd usually think of to take a blissed-out walk in nature. You'd be surprised though! There are dozens of great trails with scenic surroundings that are perfect for some solo reflection or catching up with an old friend.
Best of all? These trails won't leave you gasping for your breath if you're out of shape or new to this "hiking" thing.
Here is a list of trails around the Buffalo area that both hard-core hiking hippies and easy-going novices can both enjoy.  
Delaware Park
Starting off with the one that started it all for me…this easy loop can be on the busy side on nice days but is a great intro for wannabe hikers. 
Tifft Nature Preserve
Go for a brisk walk, bring the binoculars to look at birds, and even bring out your cross country skis in the winter. This is a calming nearby trail with gorgeous scenery. 
Beaver Island State Park
If you're looking for some peace and quiet, take a stroll on the East River, Spaulding, and Beaver Island nature trail loop. 
Hoyt Lake Loop
Also in Delaware Park, this is a busy walk where you're sure to encounter lots of interesting people (and dogs)! Bring your pup along for this quick walk, but be sure they're well-behaved and on a leash. 
Great Baehre Swamp
The gem of Billy Wilson Park in Amherst.
Tonawanda Rails to Trails
Grab a coffee and catch up with a colleague with views of the Niagara River. 
Glen Falls Trail in Amherst State Park
Serene and Instagram-worthy all year round. Just leave your doggo at home - they're not allowed there. 
Furhmann Greenway Nature Trail
Running along the waterfront in the outer harbor, try catching a sunset on a clear summer night. Wow. 
Reinstein Woods Nature Preserve
There are so many trails to explore in Reinstein, you could try a different one every week. Some are even wheelchair-friendly and kid-friendly, and all are zen-friendly. 
Tillman Road Wildlife Management Area Trail
Near Clarence, this hike is *ideal* to take during some sunny summer weather but is also stunning during the winter months.
10 Easy Hikes To Take Around Western New York
Here is a list of trails around the Buffalo area that both hard-core hikers and easy-going novices can both enjoy.