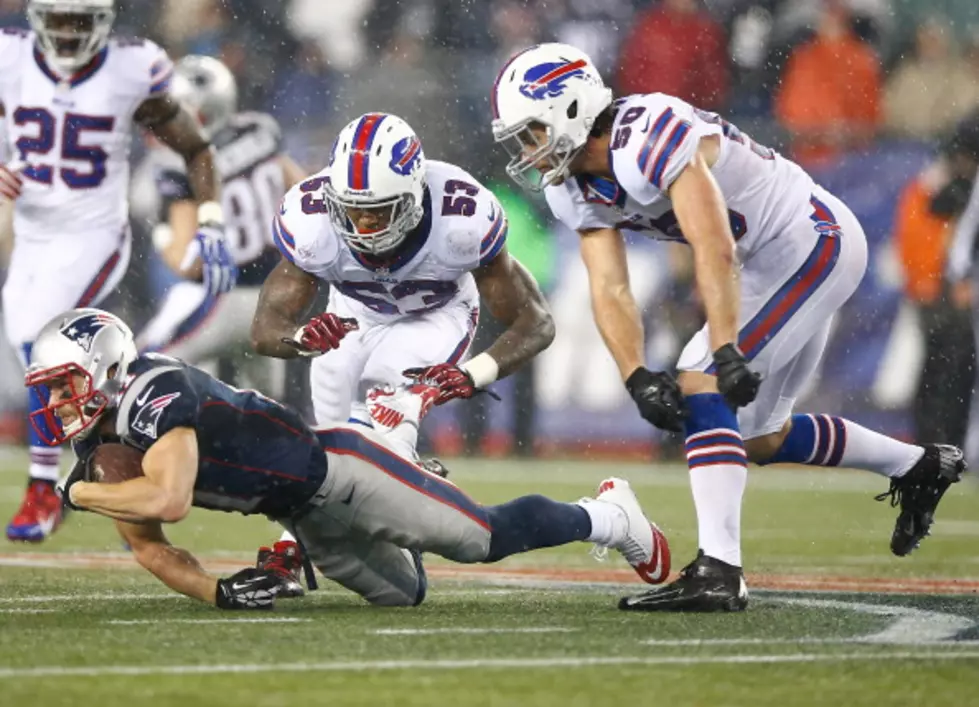 Former Buffalo Bills Linebacker Retires After Failed Comeback Attempt
Getty Images
The Buffalo Bills have arguably the best roster in the entire NFL, which is still hard to believe for many Bills fans, especially those who are in their 20's and 30's who suffered through the 17-year playoff drought. Those fans missed the late '80s and early '90s success.
Despite the Bills missing the playoffs for 17 years in a row, you ask many fans and they still find a way to have fond memories of aspects from that era.
I'm the same way. Whether it's the 2002 team, 2007 team or 2013 team, I can tell you almost anything from those teams.
One of the more popular players from the 2013 Bills team has decided to retire after attempting a comeback.
Former Bills linebacker Kiko Alonso is retiring from the NFL after eight seasons.
Alonso last played in 2020 but hasn't been a main contributor to a team since the 2019 season. He was originally drafted by the Bills in the second round of the 2013 NFL Draft out of Oregon.
After a strong rookie season, he leveled off in 2014 and was then involved in a huge trade that saw him go to the Philadelphia Eagles in exchange for running back LeSean McCoy.
Alonso also played for the Miami Dolphins and New Orleans Saints. He was attempting a comeback with the Saints but after a tryout with the team last week, he decided to call it a career at age 31.
You might remember "The Legend of Kiko Alonso" which was a famous following for Bills Mafia after the 2013 season.
Alonso was good against the run but struggled against the pass and was also known for questionable hits throughout his career, including a famous hit on Baltimore Ravens Joe Flacco in October of 2017.
Alonso still brings me back to memories of those Doug Marrone teams. I still cannot believe they got McCoy for him…
A Look Back At LeSean McCoy's Time With The Buffalo Bills
16 Buffalo Bills With Some Of The Best And Worst Nicknames
Check Out The 11 Most Underrated Bills Defensive Players In The Past 30 Years
I wanted to comb past the amazing defenses the Bills have had over the past 30 years and put the spotlight on some stellar role players who help lead the team to the playoffs and beyond. We are talking about players that maybe didn't get lots of love from the National media or made tons of Pro bowls, but we were still proud that they were part of the team.