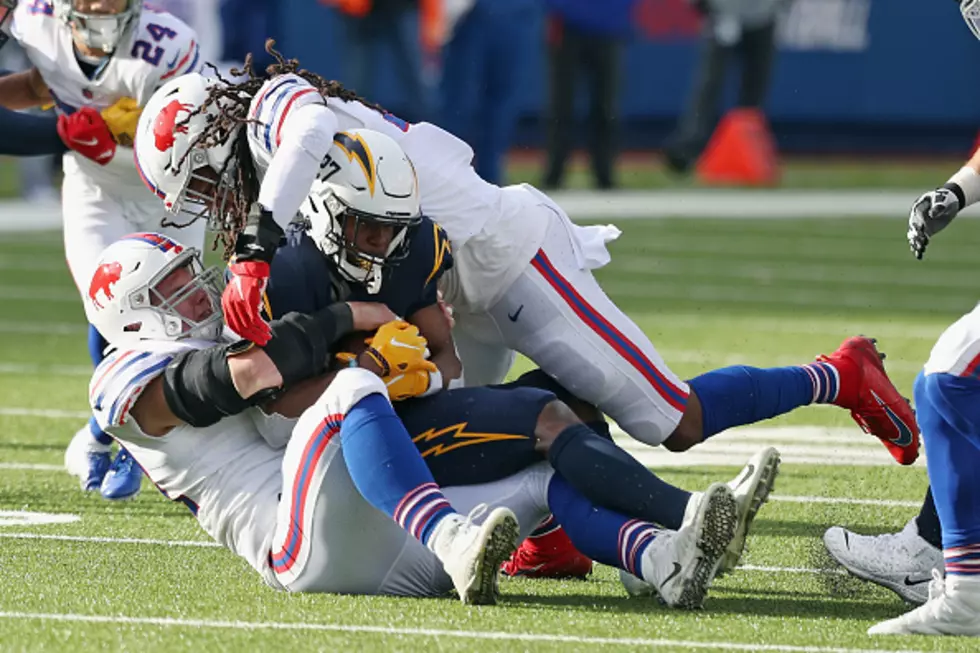 The Buffalo Bills Bring Back a Fan-Favorite to The Roster
Getty Images
The Buffalo Bills have been pretty fortunate to escape major injuries since the 2019 season, when this magical run of Bills football started under head coach Sean McDermott and general manager Brandon Beane.
Cornerback Tre'Davious White was really the only major injury to a key player in those three playoff seasons, outside of minor to moderate injuries here and there.
Now, the Bills have faced adversity with a long list of players on the injury report, including safety Micah Hyde and tackle Tommy Doyle, who are both out for the season.
Defensive tackle Ed Oliver hasn't played since week 1, while Jordan Phillips has missed two straight games with a hamstring injury, not to mention the injury troubles at wide receiver and cornerback.
Because of that, the Bills have done some roster adjusting and on Tuesday, decided to bring back a fan-favorite player on the defensive line.
The Bills have announced they have signed Justin Zimmer, along with cornerback Jordan Miller to the team's practice squad.
Defensive tackles C.J. Brewer and Prince Emili were released to make room.
Zimmer is a former undrafted free agent out of Ferris State, who originally tried out for the Bills in 2016 and eventually made his way to the roster in 2020.
Zimmer started some games and became a key piece of the defensive tackle rotation in 2020 and 2021. Unfortunately, he suffered a season-ending knee injury in November of last year and was not re-signed.
This signing means he's 100 percent healthy again and the Bills believe he can add value as a depth piece to what is an improved defensive line this season.
Zimmer's journey to the NFL is a lesson to never give up on a dream and that determination and play made him a fan-favorite in Western New York.
Check Out The 11 Most Underrated Bills Defensive Players In The Past 30 Years
I wanted to comb past the amazing defenses the Bills have had over the past 30 years and put the spotlight on some stellar role players who help lead the team to the playoffs and beyond. We are talking about players that maybe didn't get lots of love from the National media or made tons of Pro bowls, but we were still proud that they were part of the team.
Check Out The 11 Most Underrated Bills Offensive Players In The Past 30 Years
The Buffalo Bills have has some amazing players over the years. We all know the superstars so we wanted to put the role players in the spotlight with this list.
22 Famous Buffalo Sports Phrases Every Die-Hard Bills and Sabres Fan Knows
Being a sports fan in Buffalo is sometimes like knowing a different language. Here are 22 of our favorite Buffalo sports phrases you already know if you're a huge fan! And if you're new here, here's how to catch up.