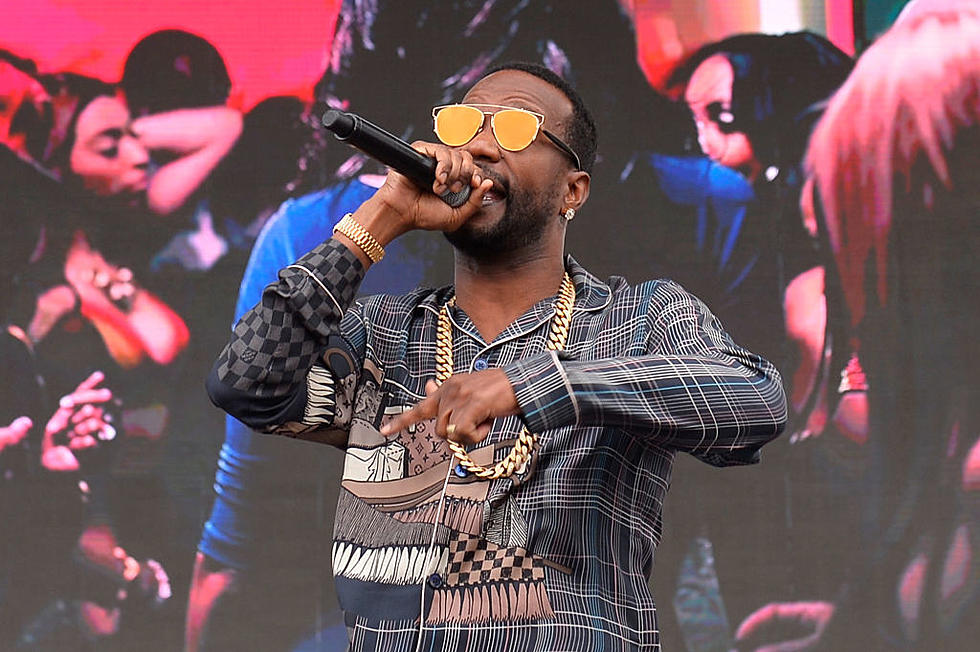 Juicy J Talks Music, Investing, Legacy, and More [Interview]
Bryan Steffy / Getty Images
The Academy Award-winning rapper and producer Juicy J called into the Nicest Radio Show PeriodT and talked with Ed-Nice.
Juicy J's latest album, The Hustle Continues, is his 5th solo album was released on November 27, 2020. The project features verses from 2 Chainz, ASAP Rocky, Conway The Machine, Jay Rock, Key Glock, Lil Baby, Logic, Megan Thee Stallion, NLE Choppa, Project Pat, Ty Dolla Sign, Wiz Khalifa, and Young Dolph.
During our discussion, the Three 6 Mafia founder talked about the process he takes when creating music and how his album came together, along with his latest single Spend It featuring Lil Baby and 2 Chainz. We touched on how growing up in Memphis, Tennessee shaped who he is today and his legacy in the rap game. We also got into the different kinds of investments and business ventures he has going on outside of Hip Hop.
You can check out some excerpts from our conversation below:
What's the motivation behind The Hustle Continues?
You're collaborating with Gary Vee on a new business venture?
How did the latest single Spend It come together?
How did coming up in Memphis shape who you are today?
We're in Buffalo right now, what do you think about those Buffalo Kids?
You can check out the entire interview on my Instagram.
ALSO SEE: See 25 of the Best Illustrated Hip-Hop Album and Mixtape Covers of All Time
7 Restaurants on Delaware Ave. in Kenmore to Try Soon
11 Photos of Delaware Park in Bloom
11 Buffalo Restaurants With Water Views
11 Restaurants in the Buffalo area with water view dining.
7 Must-Try Restaurants on Chippewa for Date Night