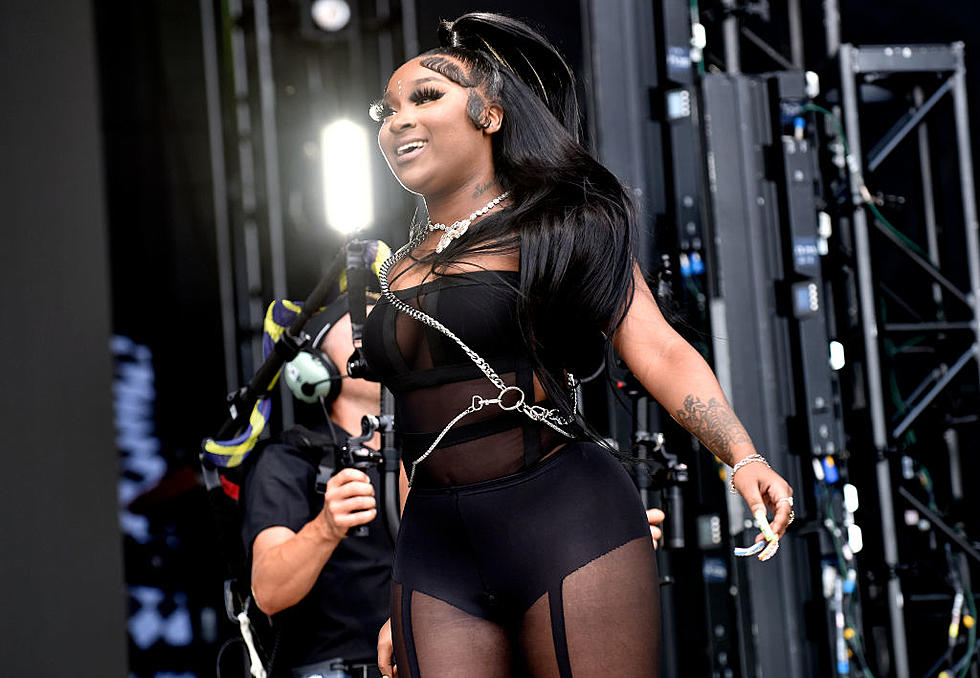 Erica Banks Talks Love & Hip Hop, New Single, Rise To Stardom, & More (INTERVIEW)
Getty Images
Sometimes things move slow when building a hip hop career, and sometimes things move fast.
For Erica Banks, things started out slow in the hip hop game but took off pretty quickly after a song she made propelled her to fame after really blowing up on the social media platform TikTok.
'Buss It', which was produced by SGT J was released in June 2020 and immediately began to blow up things to the Buss It Challenge. Videos tagged with the Buss It Challenge has more than 4.2 billion views on TikTok and that just speaks to the viralness of the song.
However, Banks is much more than a TikTok sensations and she stopped by WBLK to chat with the team about live, growing up in Texas, being on the cast of Love & Hip Hop Atlanta, her newest single 'Ain't Got Time', and more.
Who Is Erica Banks?
Born in DeSoto, Texas, a Dallas suburb, Banks grew up listening to Young Money, Nicki Minaj, Drake, Lil Wayne, Lil Twist and credits them as an influence in her musical style. She's also a fan of Missy Elliott, Lil' Kim, and Asian Doll as additional influences for her style and image.
Banks spent her younger years writing poetry winning several awards in her preteen and teenage years. She's talked about her transition from poetry to writing rap rhymes while in high school and the transition to wanting to become a music artist. After high school, Banks enrolled in college at Texas A&M University-Commerce to pursue nursing before she decided on changing to rap full time, signing to 1501 Certified Entertainment.
Switching to rap seems like it was the right decision as Banks is a RIAA Platinum Certified rapper with a top 20 hit on the Billboard US R&B & Hip Hop Charts.
Why Was Erica Banks In Buffalo?
Erica Banks was in town to perform live and the New Golden Nugget on Sunday, May 28, 2023. The Sunday Funday Memorial Day Weekend event was presented by The Committee, Inc., Happy Entertainment and Ben Cook Productions, with Banks serving as host and featured performer.
During the show, she held a mini Buss It Challenge with several of the women in attendance participating.
You can check out a few excerpts of our conversation with Erica Banks below:
What's Your Process In The Studio?
Before 'Buss It' Took Off, Did You Ever Think You Would Blow Up Like This?
How Did Growing Up Outside of Dallas Help Shape You?
What's It Like Being On Love & Hip Hop Atlanta?
What Was It Like Creating Your New Single 'Ain't Got Time'?
What Can People Expect From Your Performance?
See the Best-Selling Hip-Hop Songs Since 1991 Ranked
See June 2023 New Music Releases