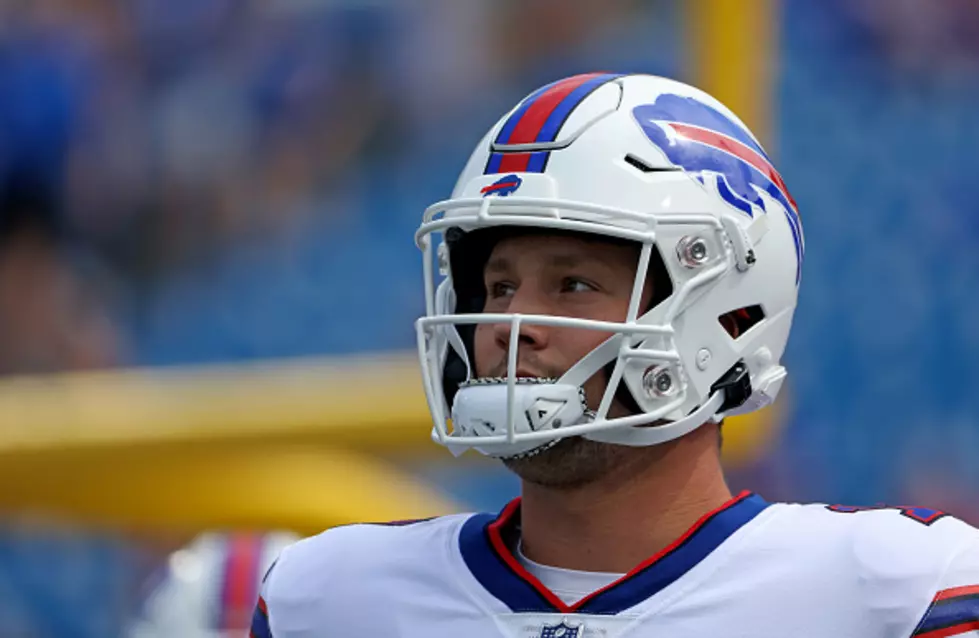 Josh Allen Reveals Most Underrated Wings in Buffalo To America
Getty Images
The number one celebrity in Western New York at the moment is Buffalo Bills quarterback, Josh Allen.
Allen has captivated the hearts and minds of Buffalonians across the world, not just here in Buffalo. He has turned the Bills franchise around in just five short years, with back-to-back AFC East titles and three consecutive playoff appearances.
Allen's play on the field isn't the only reason he's beloved. He knows what to say in interviews and always makes time for fans. He's truly a dream come true for longtime Bills fans.
Allen has fully embraced the Buffalo community, which includes the famous Western New York food scene.
Allen has been known to love Bar-Bill wings and Ferro's Famous Pizza, but he recently gave more intel on other favorite places for wings, including a place that is extremely underrated.
Allen appeared as a guest on Mad Dog radio this week and of course he was asked about his favorite wings. He was asked to list his favorite three.
Allen first said Bar-Bill, more specifically, 10 hot and 10 lemon pepper. Third was La Nova wings, which many Buffalonians say have the best wings of pizza places in the region.
The second answer from Allen was Mulberry Italian Ristorante.
Josh said they have amazing wings and also have specialty wings called Tre White's Spicy BBQ Wings.
Mulberry is more famous for their award-winning Italian dishes but they do have incredible wings and got national love from Josh on Mad Dog radio.
Allen did admit he still needs to visit Nine-Eleven Tavern, Gabriel's Gate and Wingnutz.
I would also add Elmos on that list for Allen.
5 Best 'Hidden Gem' Wings in Buffalo
The best best "hidden gem" spots for wings in Western New York.
Best Fish Fry Spots in Buffalo and WNY
The Top 40 Pizza Places in Western New York
The best pizza spots in Buffalo!