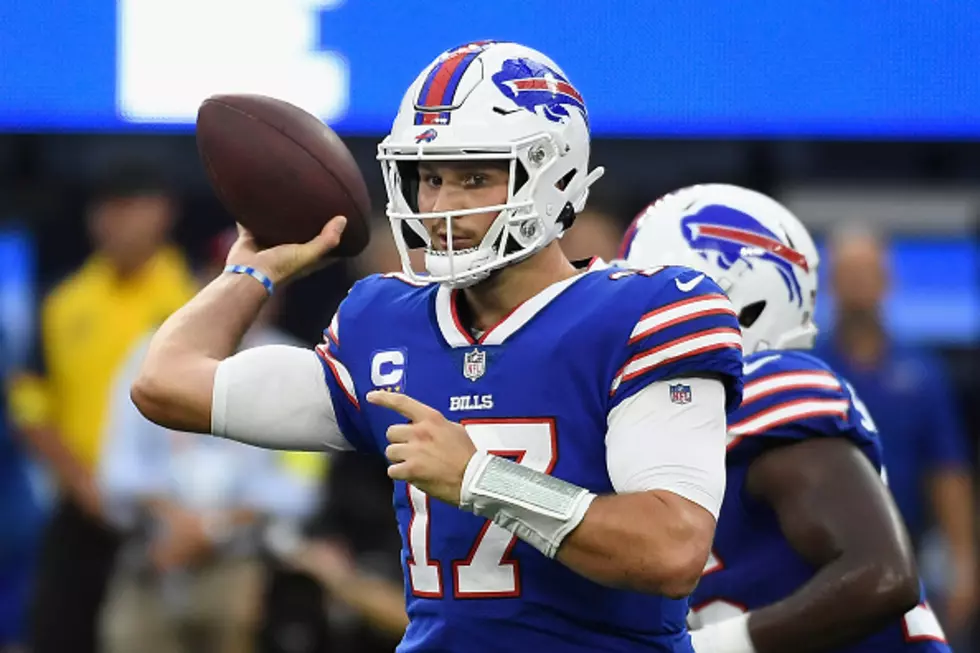 Josh Allen Screams "Blue Cheese!" Before Snapping the Ball on National TV
Getty Images
The Buffalo Bills are in the midst of their week 1 regular season opening game against the Los Angeles Rams at SoFi Stadium.
The Bills had a mostly good first half but a few critical mistakes from Isaiah McKenzie and rookie James Cook has allowed the Rams to keep the game close.
McKenzie dropped a pass from quarterback Josh Allen that lead to an interception and Cook's first career regular season NFL carry was a fumble that was recovered by the Rams.
However, some lighthearted moments in the first half and something many Bills fans thought they had heard but weren't quite sure.
If you've watched the NFL for a while, then you know that quarterbacks have special words or even phrases that they tell during the snap count, as a code for the offensive line and receivers.
According to ESPN's Marcel Louis-Jacques, Allen yelled out "BLUE CHEESE!" during an audible before snapping the ball in the first half.
I thought I heard it and was sold on the fact I did once I saw Louis-Jacques' tweet.
How cool is that? Allen and the Bills offense have "BLUE CHEESE" as a code for a pre-snap audible.
Let's see if the Bills can continue to move the ball on offense and their defensive line continues to dominate.
16 Buffalo Bills With Some Of The Best And Worst Nicknames
Complete List Of Buffalo Bills Available On Cameo
CHECK IT OUT: 100 sports records and the stories behind them