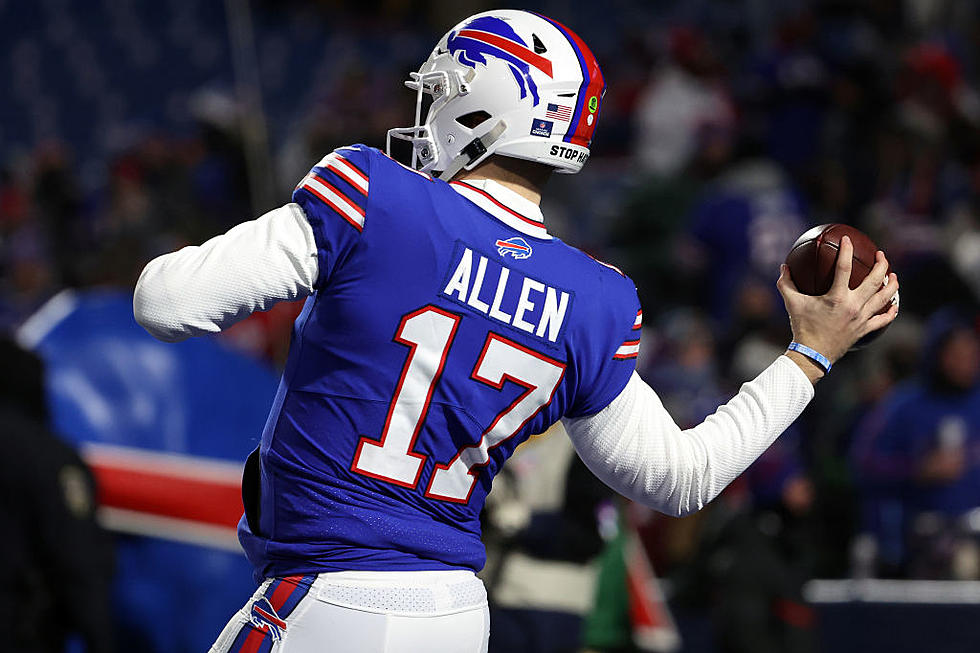 Josh Allen Hates One Thing About Being a Buffalo Bills Star QB
Getty Images
It's been three and a half years since the Buffalo Bills selected Josh Allen at 7th overall in the 2018 NFL Draft. Since then, Allen has developed into one of the best players in the entire league and was a runner-up in MVP voting last season, along with leading the Bills to a 13-3 record and an AFC Championship appearance.
The Bills ended the 2021 season with an 11-6 record, another AFC East division title, and made it to the AFC Divisional Round game; losing a heartbreaker to the Kansas City Chiefs.
Still, despite the loss, Allen was amazing in both playoff games last month, and cemented himself as one of the top 2-3 quarterbacks in the NFL. He's a superstar at the position.
In an interview that Allen did with ESPN's Marty Smith, Josh admitted he didn't realize just how little privacy he would have in this profession -- a job he's wanted since he was a kid.
"I'm not the kind of guy that really enjoys the spotlight outside of the field," said Allen. "I don't go out too often; I don't go to bars and clubs."
Allen said the lack of privacy is the one con of the job, but he loves that he ended up in a place like Buffalo, where the distractions are fewer.
The Bills are currently in their bye week, so the players will have a week to themselves, before they get back to work for their home game at Highmark Stadium on Halloween against the Miami Dolphins. Kickoff for that matchup will be at 1 pm -- the first afternoon kickoff since the Houston Texans home game on October 3rd.
The Top 10 Bars In East Aurora
Here are the top 10 bars to visit in East Aurora, NY.
20 Restaurants In WNY The Food Network Should Feature
We love so many restaurants in Buffalo and The Food Network should highlight way more of them.
The Top 40 Pizza Places in Western New York
The best pizza spots in Buffalo!
43 Restaurants That Have Desserts That People Go Nuts Over
LOOK: Things from the year you were born that don't exist anymore
The iconic (and at times silly) toys, technologies, and electronics have been usurped since their grand entrance, either by advances in technology or breakthroughs in common sense.
See how many things on this list
trigger childhood memories—and which ones were here and gone so fast you missed them entirely.
LOOK: Here are the pets banned in each state
Because the regulation of exotic animals is left to states, some organizations, including The Humane Society of the United States, advocate for federal, standardized legislation that would ban owning large cats, bears, primates, and large poisonous snakes as pets.
Read on to see which pets are banned in your home state, as well as across the nation.
RANKED: Here Are the 63 Smartest Dog Breeds
Does your loyal pup's breed make the list? Read on to see if you'll be bragging to the neighbors about your dog's intellectual prowess the next time you take your fur baby out for a walk. Don't worry: Even if your dog's breed doesn't land on the list, that doesn't mean he's not a good boy--some traits simply can't be measured.
LOOK: What major laws were passed the year you were born?
Data for this list was acquired from trusted online sources and news outlets. Read on to discover what major law was passed the year you were born and learn its name, the vote count (where relevant), and its impact and significance.