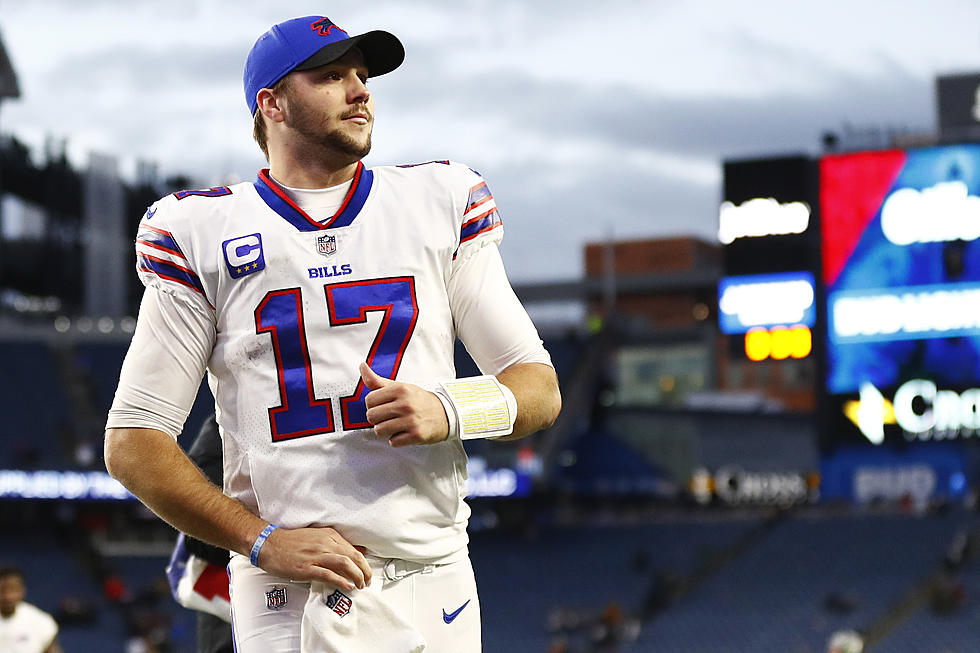 Josh Allen At Same Event as Paris Hilton [PHOTO]
Getty Images
Buffalo Bills quarterback Josh Allen is the biggest celebrity in Western New York. Since arriving in Buffalo in 2018, Allen has won over the hearts of Bills fans everywhere.
Allen's ascension to the top of the NFL quarterback  rankings has been incredible. Josh took a big step in 2019, and broke out as a superstar in 2020/2021.
Allen's not only a rock star in Western New York, but everywhere. He's gotten more endorsements over the past 12-24 months, has been in commercials, and was even the focus of a TMZ article a few weeks ago — there's no secret now, Josh is a celebrity.
On Sunday, Allen was down in Miami attending the Formula One Miami Grand Prix.
The racing event is right outside Hard Rock Stadium, where the Miami Dolphins play. It hosts not just racing celebrities, but also other professional athletes, models, and even actors and actresses.
Alaina Getzenberg of ESPN captured a photo of Josh Allen in the same setting as Paris Hilton, which is pretty cool, and shows that Josh is a true celebrity now.
As Getzenberg says, Hilton is the one in front of Allen in the pink hat.
It seems odd, but this is what happens when you're a celebrity — people take photos of you everywhere you go and you go to events that other famous people are attending.
The Bills or Sabres have never had an athlete who was as big of a celebrity as Josh Allen is at this moment.
11 Pictures of Why We Love Josh Allen
LOOK: The most famous actress born the same year as you
Many of the actresses in this story not only made a name for themselves through their collection of iconic performances, but also through the selfless, philanthropic nature with which many of them approached their stardom. In an age of flipping the script on societal norms, many of these actresses are using their voices and platforms to be advocates for those who are otherwise unheard.
LOOK: The Most Famous Actor Born Every Year