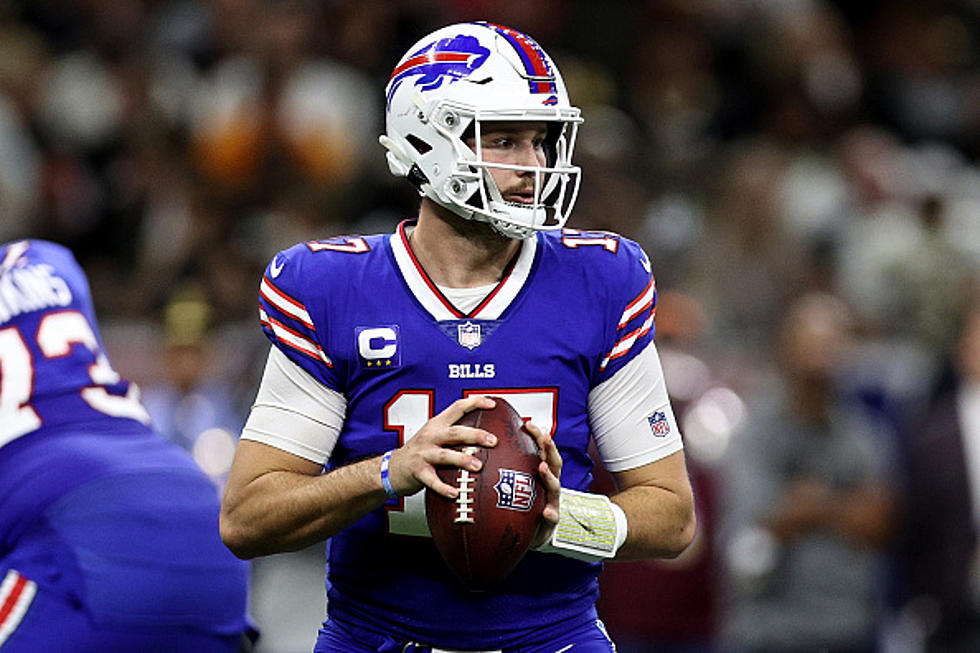 Josh Allen Reads Mean Tweets After He Was Drafted [WATCH]
Getty Images
Josh Allen is a folk hero in Buffalo. The 7th overall pick in the 2018 NFL Draft has grown into one of the top three best quarterbacks in the National Football League and has turned around the Bills franchise into a Super Bowl contender.
It's almost hard to believe that so many fans did not like the pick when it was made four years ago.
The popular narrative from February-April of 2018 was that Allen had bust written all over him, because of his completion percentage at the University of Wyoming, the rawness in his game (despite his arm strength and athleticism), and the lack of competition in the Mountain West Conference.
Many doubters were proven wrong, as we know now. It's fun to look back on some of those takes and laugh. The Bills decided to do just that with Allen.
The Bills tweeted a video of Josh reading off mean tweets, who reacted immediately after the pick was made in 2018.
Don't drink anything while watching, because you might spit it out in laughter.
Everyone is wrong about players. It happens to all of us. But I have never seen so many fans jump onboard the dislike train for an NFL prospect like Josh Allen in 2018.
It's so amazing he has proven so many people wrong and has elevated himself into one of the league's best players. He means everything to Buffalo at this given moment and will for a long, long time.
Buffalo Bills Players Who Had Their Own Cereals
Today is a breakfast lover's dream it is National Cereal Day and if you want to celebrate with some Buffalo Bills players, you will have plenty of choices.
22 Famous Buffalo Sports Phrases Every Die-Hard Bills and Sabres Fan Knows
Being a sports fan in Buffalo is sometimes like knowing a different language. Here are 22 of our favorite Buffalo sports phrases you already know if you're a huge fan! And if you're new here, here's how to catch up.
CHECK IT OUT: 100 sports records and the stories behind them