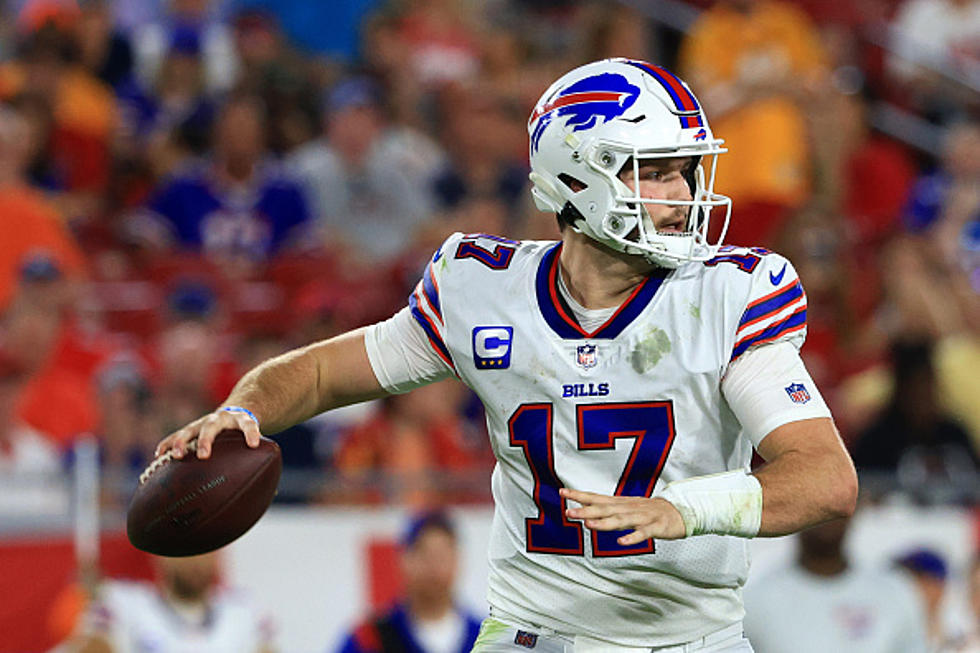 Buffalo Bills Fans Not Happy at Josh Allen's Madden Rating
Getty Images
The Buffalo Bills will kick off another training camp on Sunday morning. They're back at St. John Fisher University in Rochester after spending the last two summers at One Bills Drive in Orchard Park.
Quarterback Josh Allen is entering his fifth season in the NFL and after his incredible two games in the 2021 NFL postseason, he cemented himself as one of the best in the league. This after Allen had a breakout year in 2020 and another great season in 2021.
Bills fans were anxiously awaiting the Madden NFL 23 ratings and most importantly, what rating would Josh Allen get?
The ratings for players in Madden 23 have been gradually released over the last five days. Each position group has been released with quarterback being the last position group unveiled on Friday.
Allen came in as the fourth-highest rated quarterback with a 92 overall rating.
Tom Brady was number one with a 97, with Aaron Rodgers (96) and Patrick Mahomes (95) ahead of Josh.
While Allen is number four, Bills fans are not thrilled he came in a few points lower in overall rating than the other three quarterbacks.
I don't think it's too far off but I would have had Josh at a 95 if I was creating the ratings for the game. I think it's odd Allen and Mahomes are below Rodgers and Brady, given their physical attributes.
In the end, it's just a video game and we shouldn't get too worked up about it. By the way, Bills backup quarterback Case Keenum had a 65 rating with Matt Barkley getting a 58 rating.
The Madden 23 game comes out on August 19th.
11 Pictures of Why We Love Josh Allen
Buffalonians Would Hate To See Josh Allen Endorse These Companies
Former Buffalo Sabres Player Sells Million-Dollar Clarence Home
One of the key players on the Buffalo Sabres 1999 playoff run, Richard Smehlik, is
selling
his Clarence home.