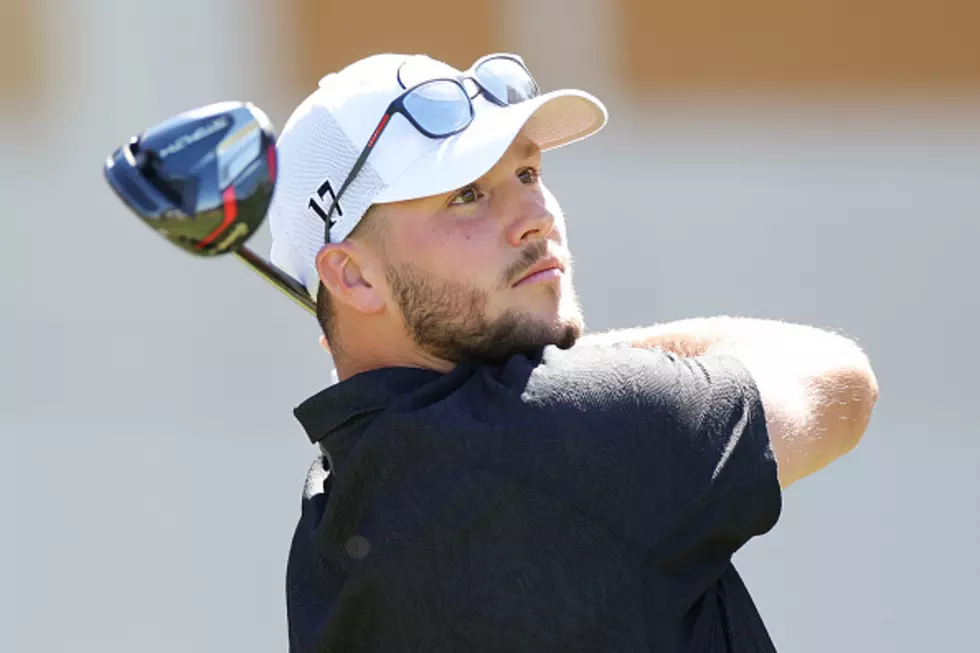 Does Josh Allen Have His Own Logo? [PHOTO]
Getty Images for The Match
For professional athletes these days, it's not uncommon to have your own brand. That is, of course, if you're a big enough star in your sport.
For people like Tom Brady, the brand is big enough to have your own logo, merch and even clothing line. Brady will go down, whether we as Buffalo Bills fans like it or not, as the greatest and most successful quarterback in the history of the NFL.
What about Josh Allen? How much will Josh's brand grow as the years go by?
The fifth-year Bills quarterback is already a superstar. He's had a phenomenal past two seasons in Buffalo and his two playoff game performances this past January against the New England Patriots and Kansas City Chiefs were the games that finally convinced everyone that he is one of the top three quarterbacks in the NFL.
The Patriots has one of the league's best defenses in 2021 and the Chiefs had Patrick Mahomes going off, but neither mattered, as Allen had a near perfect two playoff games.
Allen and Mahomes went up against Brady and Aaron Rodgers in 'The Match' on Wednesday. It was a 12-hole golf tournament in Las Vegas. Brady and Rodgers won on a last putt, but the four QB's had a lot of fun by the looks of it.
You may have noticed Allen's golf cart and bag that were decked out in red, white and blue for the Bills. It also had a JA on the cart, which looked like a specialized logo for Josh Allen.
Josh also had a ballcap that had a specialized 17 on the side.
Allen just turned 26 and he has already grown his brand this much. The sky's the limit for the Bills on-field success and Allen's star status.
Jerseys You Should Never Wear At A Buffalo Game
You should never be caught wearing these jerseys.
16 Buffalo Bills With Some Of The Best And Worst Nicknames
The 30 Smallest Towns In New York State On The Brink of Ghost Towns?
The 30 smallest towns in New York State reveal amazingly
low population
numbers.