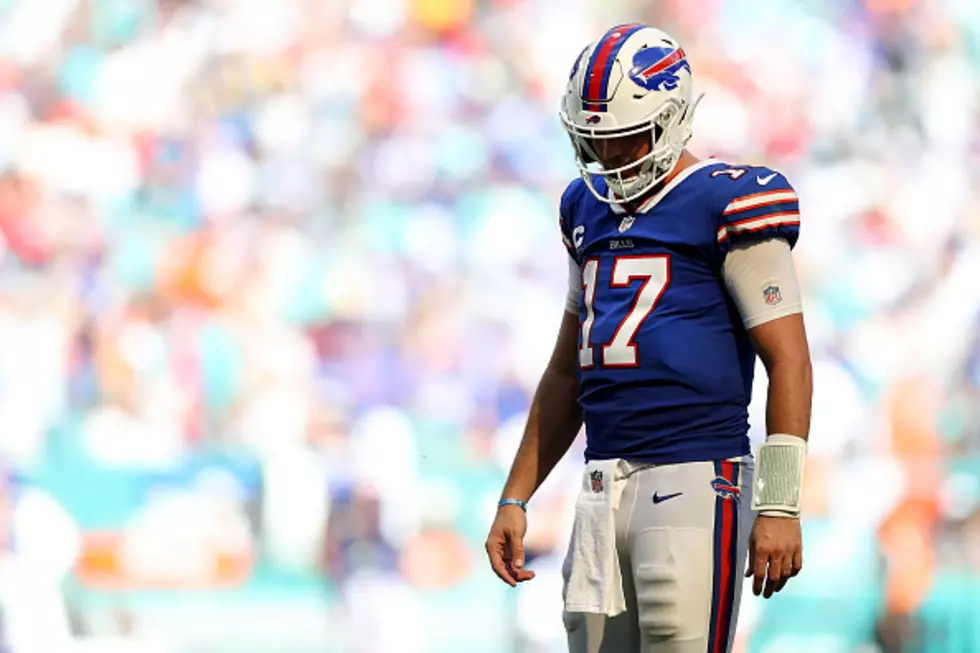 Josh Allen and Tua Share Heartwarming Moment After the Game
Getty Images
Yesterday's outcome probably should not have a been a huge surprise for Buffalo Bills fans.
The Bills had up to 14 players, mostly starters, who either missed the game in Miami altogether or left the game because of injury or cramping.
The Miami Dolphins are a better team than they have been in the past two or three seasons and they were a decent team in those seasons. They had the homefield advantage with the heat and shade as well, although that isn't as big of a deal as others are making it out to be.
The Bills still had opportunities to win the game. They missed a makeable field goal by Tyler Bass. Josh Allen one-hopped a pass to an open Isaiah McKenzie on 4th down inside the 2-yard-line. Gabe Davis dropped a touchdown pass. Matt Milano dropped an interception that would have easily gone for a touchdown.
McKenzie dropped to the field and got worked on by trainers for cramping immediately after the loss. Josh Allen was visibly upset after the game and also exhausted, especially considering he threw 64 passes.
Dolphins quarterback Tua Tagovailoa and Allen shared a heartwarming moment after the game, as Allen's head fell into the chest of Tua.
I don't think I've seen a game more brutal than this one. I know it's always hot and humid in Miami but we have never seen Bills players cramp up that much and leave a game that exhausted.
The Bills relied solely on Allen to win them that game and they had every chance to pull out the game.
Tua played well in the game when called upon and has silenced some doubters through the first three weeks.
22 Famous Buffalo Sports Phrases Every Die-Hard Bills and Sabres Fan Knows
Being a sports fan in Buffalo is sometimes like knowing a different language. Here are 22 of our favorite Buffalo sports phrases you already know if you're a huge fan! And if you're new here, here's how to catch up.
Gameday Rules For Buffalo Bills Fans That Watch From Home
The 25 Perfect Fall Restaurants in Western New York
The best restaurants during the fall in Buffalo and Western New York.