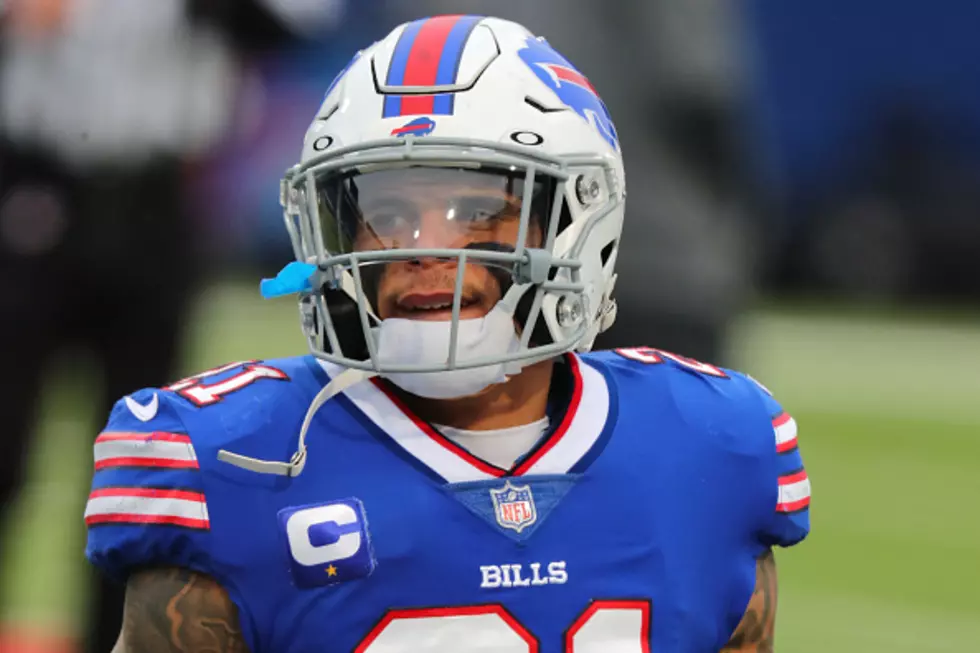 Jordan Poyer Played in Sunday's Game With a Collapsed Lung
Getty Images
The Buffalo Bills and Kansas City Chiefs played in a great game on Sunday, which went out to the vast majority of the country on CBS.
The Bills ended up winning 24-20 in what was a great game plan by defensive coordinator Leslie Frazier and of course, Bills quarterback Josh Allen.
Allen completed 27 of 40 passes for 329 yards and three touchdowns, all of which were amazing throws. The last TD toss to Dawson Knox was the game winning score with 1:04 left in regulation.
Other than Allen and the play of the defense, the storyline from the game and aftermath was what safety Jordan Poyer had to do.
Poyer was not medically cleared to fly to Kansas City, even if he was cleared to play in the game itself. That means Poyer decided to drive 15 hours one way in a van with his family to play in the game in Kansas City; that includes driving back on Monday.
The reason Poyer was not cleared to fly was because of his injured lung. As it turns out, he played with a collapsed lung...
Poyer confirmed the collapsed lung diagnosis with the Pat McAfee Show on Monday, which by the way, he did while driving back from Kansas City.
Poyer was already one of the most beloved Bills players before this Sunday but after learning what he had to do to make the game in Kansas City, and the fact he played an NFL game with a collapsed lung, he will now life on forever with Buffalo sports fan.
Don't ever question Poyer's toughness ever again.
Four Bills Players Who Could Leave Buffalo in 2023/2024
Four players that Buffalo Bills general manager Brandon Beane will have to make decisions on.
Bills Lover's Dream House For Sale & It's Not Even In Buffalo
22 Famous Buffalo Sports Phrases Every Die-Hard Bills and Sabres Fan Knows
Being a sports fan in Buffalo is sometimes like knowing a different language. Here are 22 of our favorite Buffalo sports phrases you already know if you're a huge fan! And if you're new here, here's how to catch up.