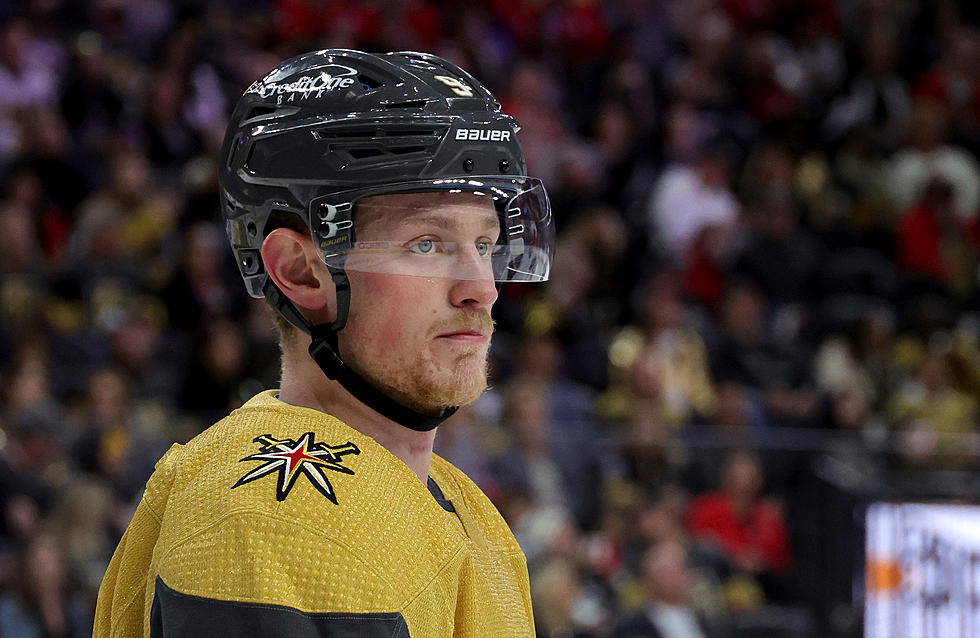 Vegas Is Spiraling Out of Control Since Jack Eichel Returned
Getty Images
When you think of all the villains in Buffalo sports history, you probably picture the likes of Tom Brady, Bill Belichick, Bryan Cox, Daniel Alfredsson and Cam Neely.
Jack Eichel probably rivals Brady now as the number one sports villain in Buffalo and Western New York.
Eichel was traded to the Vegas Golden Knights in early November of 2021, in exchange for Alex Tuch, Peyton Krebs and a top-10 protected first round pick in the 2022 NHL Draft.
Eichel came back in February from neck surgery to the Vegas Golden Knights lineup, and to say it's gone bad, would be a vast understatement.
Vegas ad nearly a 90 percent chance to make the playoffs before Eichel came back. Now, the Golden Knights have just a
Vegas is 5-9 in their last 14 games and have been shutout in back-to-back games this week.
Eichel has 11 points in 18 games, but his play has not been amazing and certainly, hasn't helped Vegas get over the hump in the Western Conference. In fact, they have gone the opposite direction.
Not only that, but on Monday the Golden Knights were involved with a trade deadline controversy, as they tried to trade forward Evgenii Dadonov to the Anaheim Ducks. Only problem was Dadonov apparently had a no-trade clause that included 10 teams he did not want to be traded to. The Ducks were on that list and he filed it with the Ottawa Senators, just before going to Vegas.
Now, Vegas waits to see if they trade will go through or if they're stuck with Dadonov's salary the rest of the season. This would hurt trying to activate players from injured reserve.
It's been a mess since Eichel has gotten back in the lineup and let's be honest, after what Eichel said after Vegas' loss two weeks ago in Buffalo, not many in Western New York are sad about it.
Buffalo Sabres Captains Since 2000
Buffalo Sabres Goalie Masks
Mansion In Elma With Amazing Closets