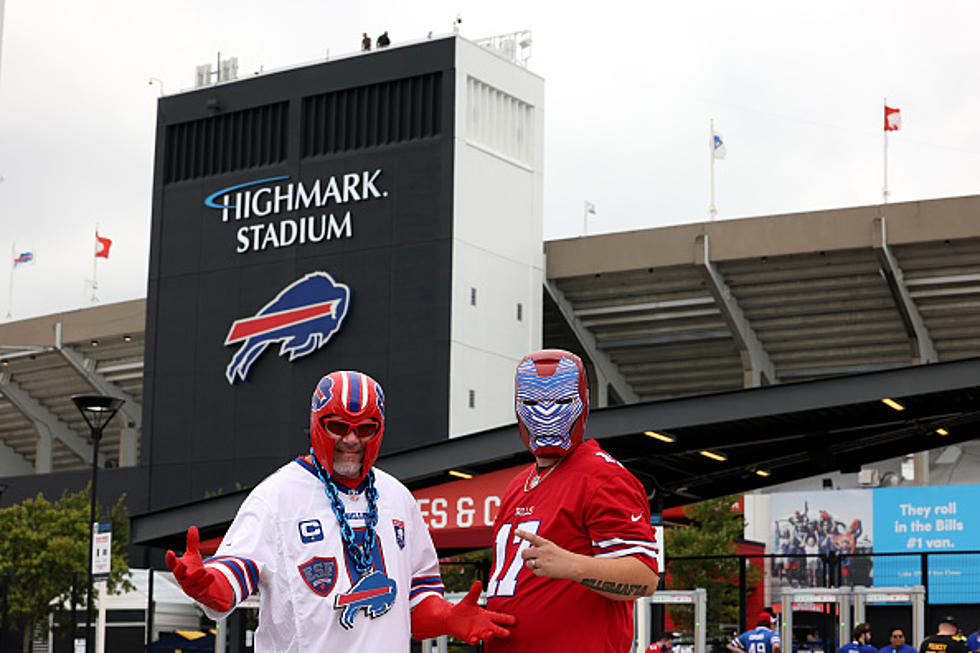 Check Out This Cool Photo Of Highmark Stadium
Getty Images
It's often pretty easy to take for granted the impact an NFL stadium can have on a community. This is especially true when it's an older stadium that has been a part of the identity of an area for a generation or more.
Highmark Stadium, originally built in 1973, is one of those examples. Being that it sits right off of a residential neighborhood in Orchard Park. Because you can drive by the stadium and even see the field from the road, it sometimes just fits right into the background of everyday life of the neighborhood, even though the entire Buffalo Bills campus sits on more than 195 acres of land.
Taking the stadium for granted is starting to fade as the NFL, Buffalo Bills, NFL, Erie County, and New York State spend more than $1 billion to build a new Highmark Stadium right across the street.
The New Highmark Stadium will be a massive boom to the area with all of the construction jobs needed over the next three years as the stadium is built from the ground up.
When completed, the new Buffalo Bills campus will be even bigger and take up more space. Construction plans for the new stadium show that it will sit on more than 240 acres and cover more than 1.35 million square feet.
Those are huge numbers, but it's hard to put them into perspective - that is until you take a look at this photo that a member of the Bills Mafia was able to snap while on a commercial airline, flying into Buffalo Niagara International Airport.
Check Out This Photo Of Highmark Stadium From An Airplane
While on a flight into Buffalo, X (formerly Twitter) User @rpolka24 was able to take a fantastic cellphone photo of ECC South and the Highmark Stadium Complex, including the old stadium, the practice facility, several parking lots, and the new stadium that's under construction.
It's a perspective we don't often get to see and a reminder of what a big deal it is to have a new stadium in 2026.
Let's go Buffalo!
Sneak Peek at New Buffalo Bills Stadium
Construction has begun on the new state-of-the-art Buffalo Bills football stadium. If these artist renderings are any indication, it's going to be unlike anything New York has ever seen before.
Gallery Credit: Boris
12 Unwritten Rules For The 12th Man At Highmark Stadium
Gallery Credit: Brett Alan