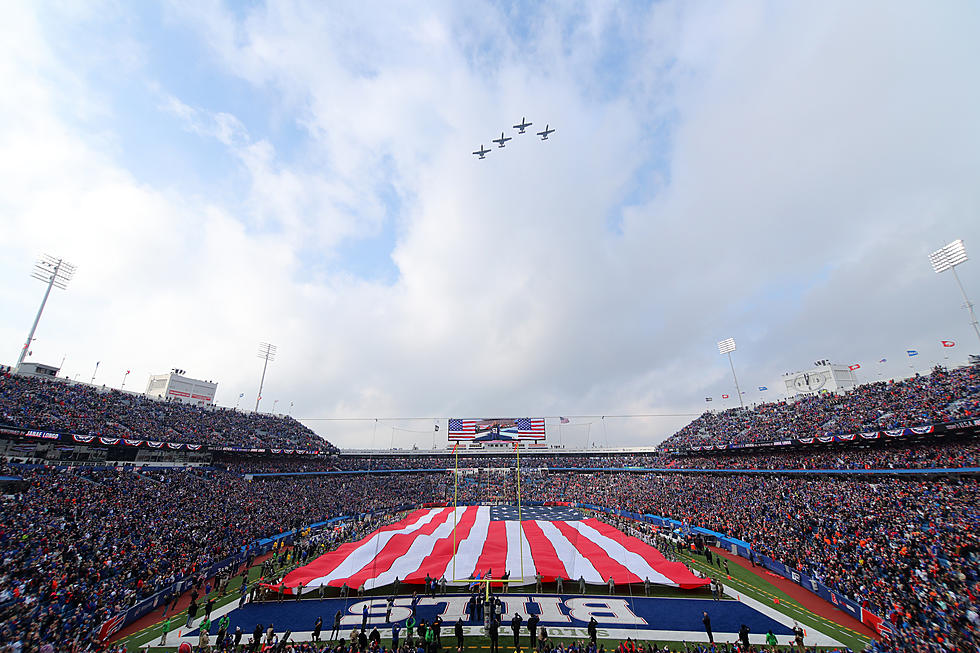 Here's Why 2021 Will Be The Best Home Opener In Buffalo Bills History
Getty Images
I've been to a few Buffalo Bills home openers over the course of the past 20 years. My first one was actually a Sunday Night game at the age of 10 when the Tennessee Titans played against the Bills in a rematch of the Wild Card playoff game the previous January.
Since then, I've been to seven home openers and while there have been some fun ones (31-0 against New England in 2003 comes to mind), the 2021 home opener against the Pittsburgh Steelers could be the biggest and most enjoyable home opener to ever happen at the stadium.
Yes, normally the home opener is rowdy and is an epic scene anyway, but last year there were no fans because of the pandemic. Fans haven't been to a regular-season home game since 2019. Fans haven't been to Highmark Stadium in full force since 2019.
Fans will likely be back to fill the stadium on September 12th against Pittsburgh, with the plan to have only vaccinated fans attend, although that's not 100 percent determined yet. Erie County Executive Mark Poloncarz wants a full capacity with the vaccinated incentive, however, which would mean the noise would be insane.
Governor Andrew Cuomo said the state has the power and that a setup with both vaccinated and unvaccinated fans can be the setup. Either way, thousands of fans will be in attendance.
Plus, the team is REALLY good. People believe the Bills are one of just a handful of teams that realistically could win the Super Bowl this season, and that's because they went to the AFC title game last year, behind one of the best quarterbacks in the league who had an MVP candidate season (Josh Allen).
The Bills return most of their starters, too, and will be looking to avenge their loss in the AFC Championship game in January.
You have the home opener; against a team like the Steelers who play just a few hours away; at 1 pm; with a championship-contending team (Bills); and the first time fans will likely be back at the stadium in two years.
Seriously, this will probably be the loudest, most amazing home opener in Bills' history. I'm trying to think of the best I've seen, and it's probably the 2003 opener against the Patriots when the Bills won 31-0 -- just days after they signed safety Lawyer Milloy after he was cut by New England. This game against the Steelers will absolutely match or beat that atmosphere.
Get ready Bills Mafia, the home opener will be epic.
13 Pictures That Show Just How Crazy and Loyal Buffalo Bills Fans Are
Famous People Who Are Bills Fans
A Photo Review Of The Bills Season