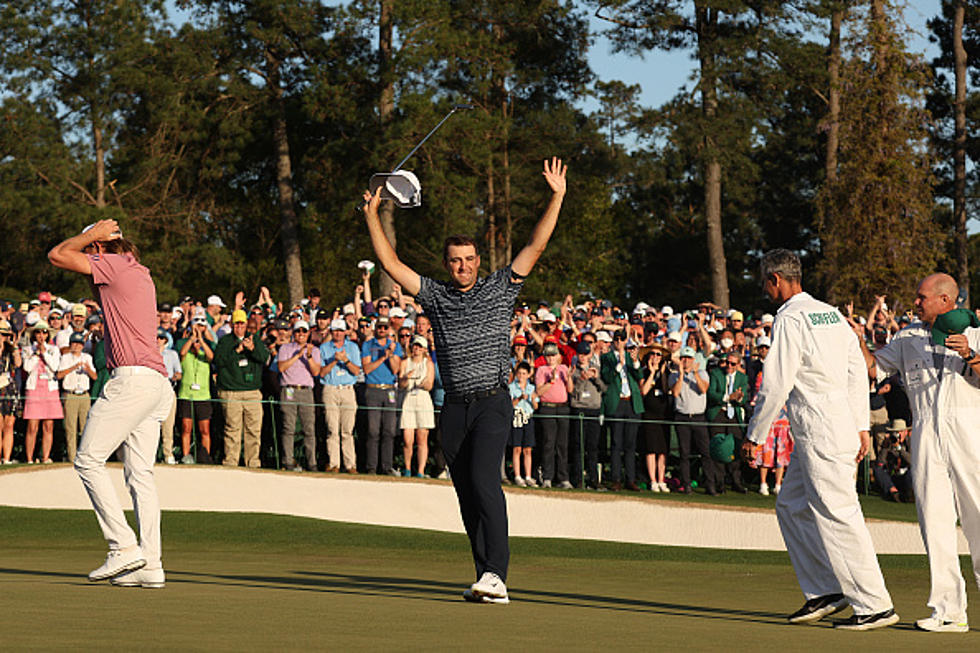 Someone Yells "Go Bills" at The Masters [VIDEO]
Getty Images
Here in Buffalo, we love everything and anything involving the Bills and Sabres. It's a football and hockey town. Not to say we don't love basketball and baseball, but they don't compete with football and hockey.
However, there are many golf fans in Western New York as well. Sports fans had The Masters on for four days this past Thursday-Sunday, including Buffalo.
The Masters are one of the majors in the PGA Tour. Outside of The Open, it's the most watched and talked about major during the year in golf.
The Masters winner on Sunday was Scottie Scheffler and it was a fun tournament down the stretch.
Bills quarterback Josh Allen was spotted at The Masters over the weekend, as was a Bills fan who made sure everyone and the audience watching on TV.
The Bills posted a video of a shot that Collin Morikawa made for birdie towards the end of the tournament, as someone yelled "GO BILLS" for all to hear.
The spectator waited for the crowd to grow quiet after the shot was made, so not only was it awesome, but the timing was picture-perfect.
This isn't the first time I've heard Bills or Buffalo chants at golf tournaments, but considering it was the Masters, this is a very cool. That's the setting you want to do that at.
Are any professional golfers, Bills fans? Hmm…
Every Pick Made By Buffalo Bills GM Brandon Beane
Every Pick Made By Buffalo Bills GM Brandon Beane
CHECK IT OUT: 100 sports records and the stories behind them