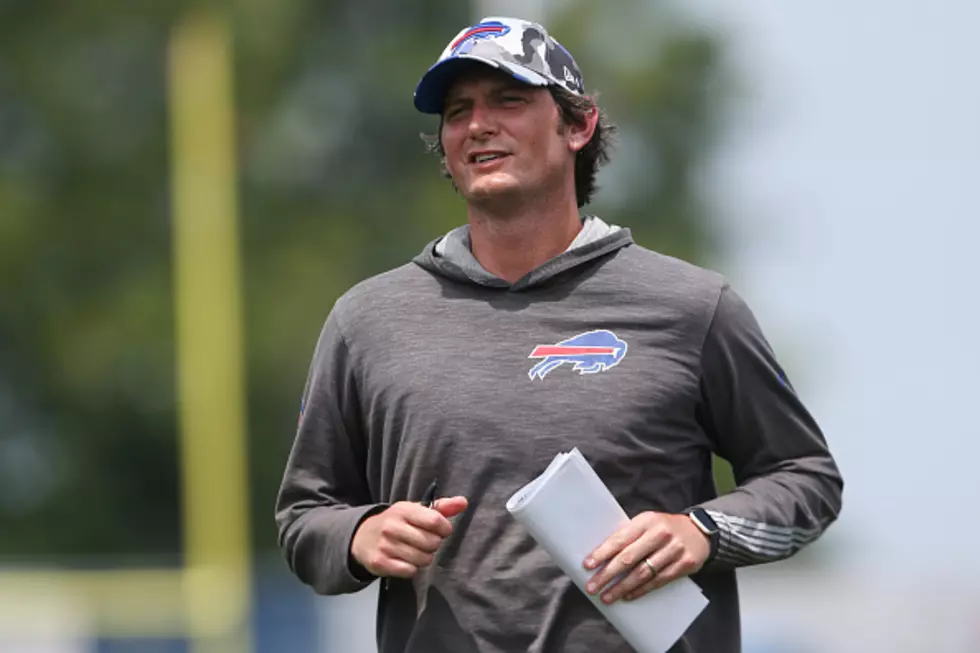 Two Former Bills Players Love What Ken Dorsey Did After the Loss
Getty Images
The Buffalo Bills lost a heartbreaker to the Miami Dolphins on Sunday, 21-19.
The Bills outgained the Dolphins 497 yards to 212 yards and had the ball over 40 minutes, compared to Miami's 20 minutes. However, the Bills ended up falling victim to the heat index at Hard Rock Stadium, as a few players left at some point due to cramping.
Not having six starters to start the game did not help. Mitch Morse, Dane Jackson, Jordan Phillips, Micah Hyde, Jordan Poyer and Ed Oliver all missed the game, while Ryan Bates, Spencer Brown and Jake Kumerow left the game due to injury.
The Bills still had a chance to win after failing to convert on four downs in side the 10-yard-line.
The Dolphins punter Thomas Morstead hit a punt off his own blocker for a safety and the Bills got the ball back with a chance to win the game with a Tyler Bass field goal.
However, Isaiah McKenzie was tackled before getting out of bounds, near the Dolphins 40-yard-line and the Bills ran out of clock.
Bills offensive coordinator Ken Dorsey went viral immediately after the game, as CBS caught him in a very heated moment after the Bills ran out of clock.
While I personally love the fact Dorsey showed that much emotion after such a brutal loss, many fans did not care for it. Two former Bills players came to defend Dorsey and said they loved that he did that.
Former Bills wide receiver Stevie Johnson said that he would go to war with that coach.
Former Bills center Eric Wood, who is now the color commentator for the Bills games on radio, also said he would play for Dorsey any day after seeing this.
I understand the sentiment that a coach should be composed but this was the heat of the moment and did not impact any player. Dorsey proved how this isn't just a job or a platform to the next job...he truly cares about these games and his players. You don't have that kind of explosion without loving the job and the players you coach.
This will follow Dorsey the rest of his career but I don't think it hurts his coaching career at all.
16 Buffalo Bills With Some Of The Best And Worst Nicknames
17 Recipes They Have To Put In The Bills New Cookbook
15 Things You Should Never Do at a Bills Home Game
Things that are a no-no to do at a Buffalo Bills home game.