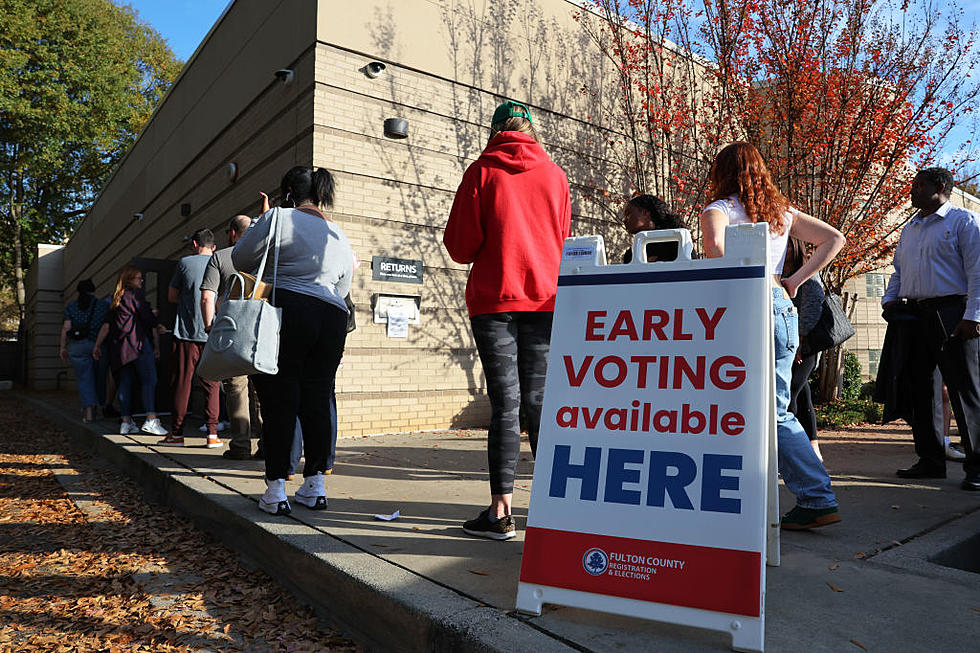 Early Voting For New York's Primary Begins This Week
Getty Images
It's just about time for people to participate in one of the most important things that need to happen in an evolved democratic society and New York State is taking some steps to make it a little easier to complete your civic duty.
The 2023 New York State Primary is scheduled for Tuesday, June 27, 2023 and it's our opportunity to select the candidates to be in the general election on Tuesday, November 7, 2023.
What Is A Primary Election?
According to BallotPedia, which is a digital encyclopedia of American politics, a Primary Election is an election that is used to either narrow the field of candidates for a given elective office or to determine the nominees for political parties in advance of a general election.
In states like New York, which has a closed primary system, many people can request to be nominated to represent a political party (like Democrat or Republican) in an election. Members of that party vote during the primary to select their candidate for the general election which happens in November.
In order to vote in a primary election in New York State, you have to be enrolled in a political party, and that party needs to have people looking to be nominated.
Early Voting In New York Is Back For 2023
Andrew Cuomo, who was Governor of New York at the time, along with the New York State Legislature, passed a series of new laws back in 2019 that brought early voting to New York.
This year's Early Voting Period begins on Saturday, June 17, 2023, at 9 am and runs every day until Sunday, June 25th at 5 pm.
In Erie County, New York, there are 38 different locations where you can cast your vote and you can vote at any location you choose. There are 11 locations in the City of Buffalo, along with another 27 locations in the suburbs around Buffalo.
In Niagara County, New York there are four different locations where you can vote and Niagara County residents can vote at either location.
You can a full and complete list of every early voting location in New York State right here on the NYS Elections website.
It's Not Too Late To Register To Vote
New York is one of several states that require you to register to vote before the election. If you are not already registered to vote, it's not too late for you to do so in order to vote in this years primary election.
The registration deadline is Saturday, June 17, 2023. You can find all the details needed to register to vote in New York State online right here on the NYS Elections website.
Early Voting Locations in Buffalo for 2023 Elections
There are 11 locations in the City of Buffalo where early votes can be cast for the New York State 2023 Elections
Top 10 New York Politicians Who Have Been Arrested
The list is long but distinguished