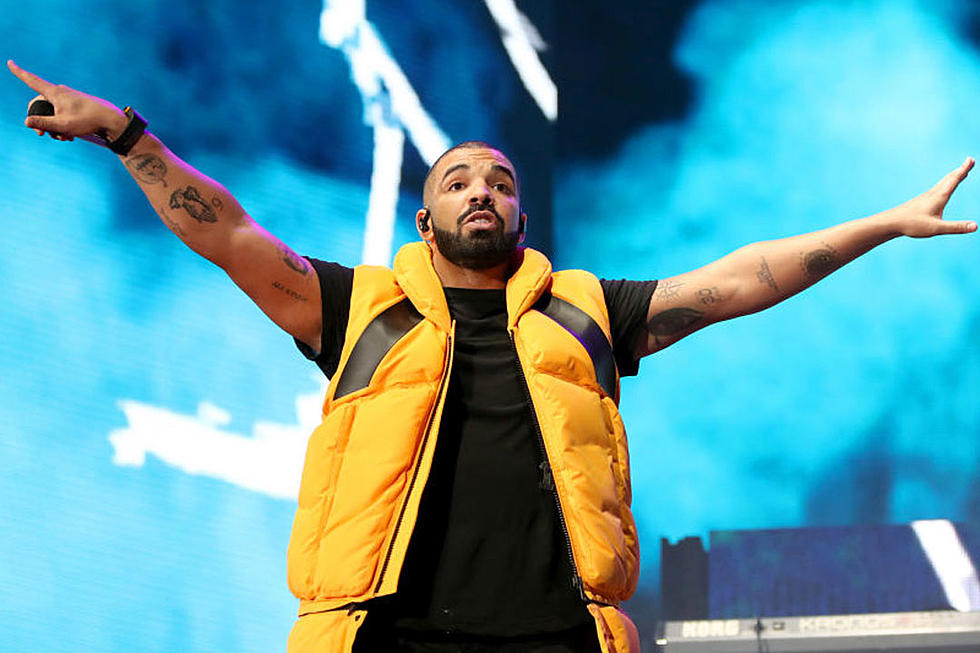 Drake Shoots "God's Plan" Video With Students at Miami High School
Christopher Polk, Getty Images
Students at a high school in Miami got to spend the day with Drake when the rapper showed up to shoot a new music video on Monday (Feb. 5).
According to various tweets from students at Miami Senior High School, Drizzy was on school grounds to film a video for his latest single, "God's Plan." "Look who came to visit the high today...... drake.... motherfucking drizzy! @Drake thank you so much! Class of 18 got drake!" wrote one person in a tweet, which features footage of the rapper standing high up in the cherry picker of a firetruck.
Drake also recorded a few shots walking around the campus and standing in front of the baseball field, as students could be seen with him. "Looks like some lucky students will be in Drake's God's Plan music video," tweeted another person.
The rapper also took some time to talk to the students, telling them, "I hope you all have a great year, I hope you go on to do incredible things." He added, "And the best news of the day is that the bell is about to ring!"
While getting to see Drizzy and appear in a music video was a highlight for many of the students, the rapper also made a nice gesture to the school, donating $25,000 and announcing the school will get new uniforms made by him.
Check out some shots from Drake's time at Miami Senior High School below.
See Photos of Drake's Different Looks Over the Years