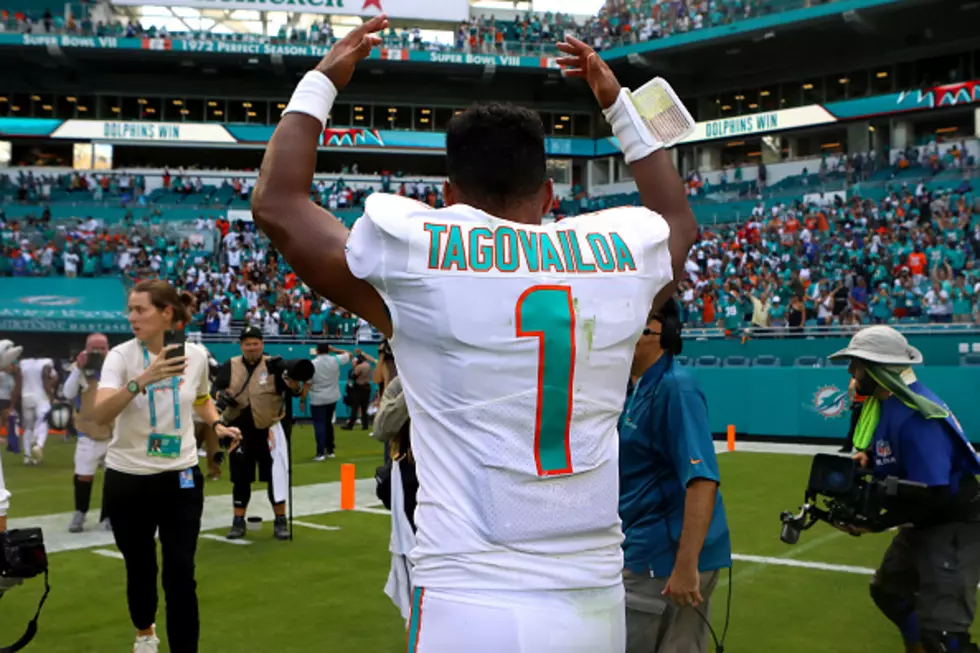 Dolphins Fans Donating to Help 12-Year-Old Bills Fan With Cancer
Getty Images
The Buffalo Bills are no longer the bud of jokes within the AFC East.
The 17-yeear playoff drought is long over and the current Bills team is 5-1. They have made the playoffs the last three seasons and four of the past five.
Back in that drought, the number one rival for many Bills fans, especially by the mid-to-late 2000s, were the New England Patriots, who were in the midst of their dynasty. Even though the Patriots are still a huge rival (as are the Kansas City Chiefs), we may be seeing a revert to the way it was in the '70s, '80s and '90s...where the Miami Dolphins are the biggest rival.
The Dolphins are 4-3 and have handed the Bills their only loss of the 2022 season. The Bills outgained Miami by nearly 300 yards in that game, but Buffalo did not capitalize on their chances and the Dolphins beat them in the south Florida heat.
Dolphins and Bills fans have been going back and forth on social media and while that rivalry will always be there, compassion and kindness in a time of need will always win out over sports debates.
This week, Bills fans have been helping out a 12-year-old girl named Sophia LaBorde, who is battling an extremely rare form of cancer.
In fact, the cancer is so rare there's no treatment plan for it. Just one in five million individuals in the United States are stricken with the disease. She's from Olean and a huge Bills fan.
Del Reid and 26 Shirts are helping Sophia out with a new T-shirt and proceeds to help her fight, along with linking to her Go Fund Me page to help her family with medical costs.
Bills fans are not the only ones helping though. Dolphins fans are now stepping up to donate to Sophia's family and help her battle with cancer.
Miami fans are returning the favor after Bills fans donated to help out Tua Tagovauloa's foundation after his concussion against the Cincinnati Bengals on Thursday Night Football.
We all love football and our teams, but family and personal health always gets put above any sports game and this is when social media is at its best.
22 Famous Buffalo Sports Phrases Every Die-Hard Bills and Sabres Fan Knows
Being a sports fan in Buffalo is sometimes like knowing a different language. Here are 22 of our favorite Buffalo sports phrases you already know if you're a huge fan! And if you're new here, here's how to catch up.
16 Buffalo Bills With Some Of The Best And Worst Nicknames
The Top 40 Pizza Places in Western New York
The best pizza spots in Buffalo!