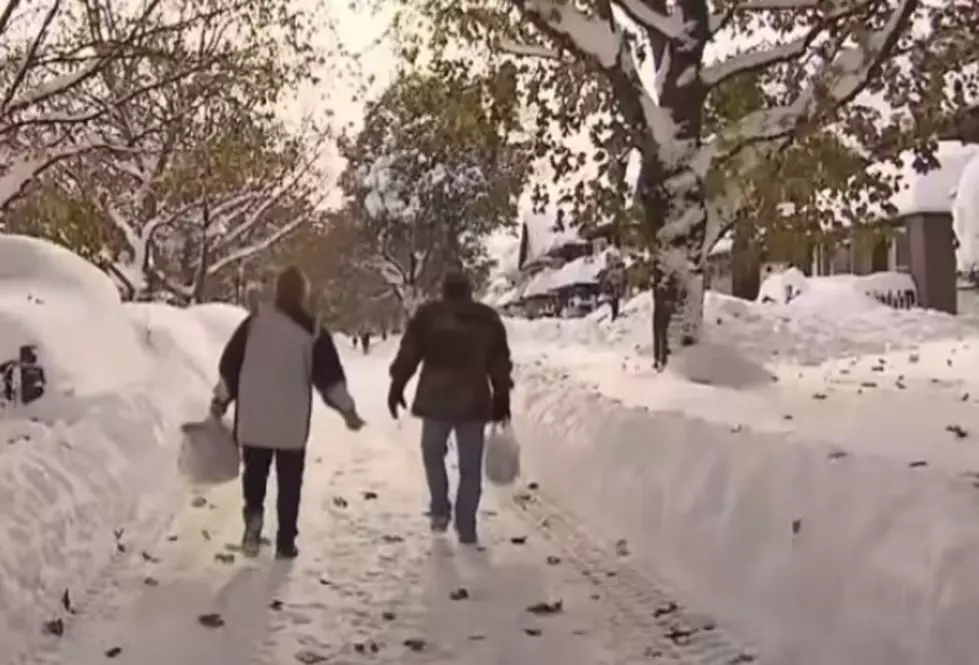 Do You Remember The October Surprise Storm?
Credit Youtube
It's hard to believe that one of the biggest storms to come through Western New York, happened 14 years ago yesterday. According to WIVB, the "Suprise October Storm" blew through Buffalo on October 12th, 2006.
Enter your number to get our free mobile app
I remember it very well, I was scheduled to DJ a wedding that upcoming weekend. That was just one of many things that were put on hold for the entire week. Heavy wet snow brought down power lines, collapsed small garages, and trees had fallen all over the roads.
Thousands of people in the city of Buffalo and all around Western New York were left without power for weeks. I remember going out looking for a generator, there was a long line outside of sears in the Galleria Mall, I got lucky, I entered the mall through another door and was able to bypass the line, unknowingly at the time. I purchased the last one in stock.
The city of Buffalo was in total gridlock at times, but one thing is for sure, we are called the city of good neighbors for a very good reason. I witnessed people all over the city helping one another dig each other out of the snow. It was time that most Buffalonians will never forget in my opinion.
8 Specialty Wings You Need To Try In Buffalo