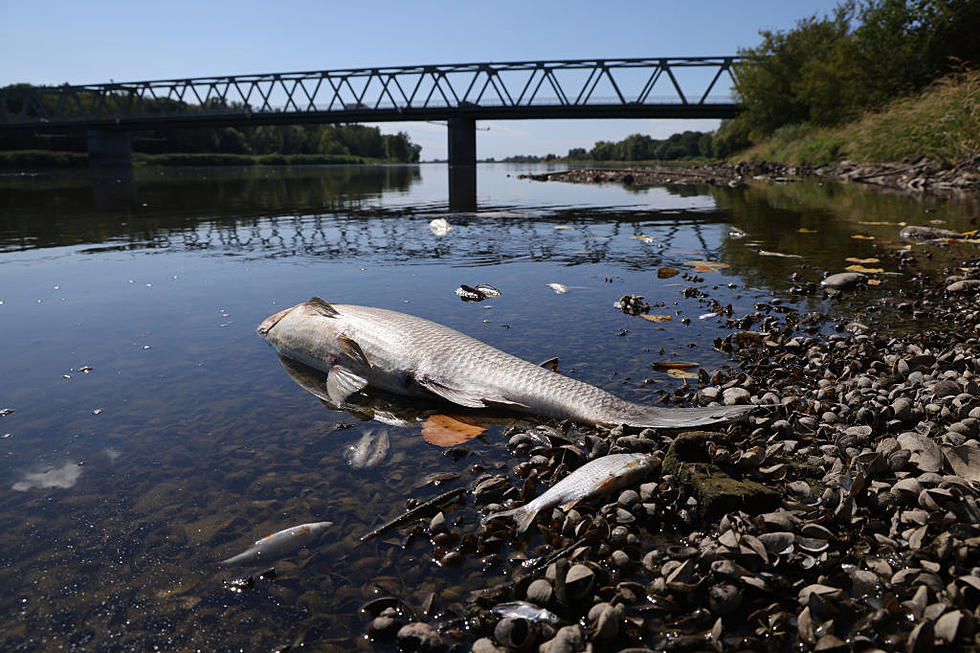 Hundreds of Dead Fish Found In Buffalo River
Getty Images
Buffalo and Western New York have had issues with the quality of the water in our rivers and creeks for many years.
Due to the large manufacturing base in Buffalo's history, a lot of nasty things were dumped into the various bodies of water. It has only been within the last few years that our waterways have been on the mend due to laws like the Environmental Protection Act and The Clean Water Act.
You can see some of the positive impacts from these laws as with the Buffalo River being removed from the EPA's Areas of Concern list.
At one time in history, the Buffalo River and Cazenovia Creek were considered one of the dirtiest bodies of water in the country. The Buffalo River was so dirty that it actually caught on fire back in 1968.
Things have been looking good lately, but now investigators from the New York State Department of Environmental Conservation are back on the scene after something ghastly was found floating in the waters near Seneca Bluffs Park in South Buffalo.
Hundreds of Dead Fish Found Floating In The River
According to a story from WKBW-TV, a kayaker who was out on the Buffalo River rowed into a terrible sight, countless numbers of dead fish floating in the water. The kayaker sent a video to WBKW, which you can watch here, of the scene along the waters just east of Cazenovia Creek.
So far there is no explanation as to what would have caused this many fish to die in the Buffalo River. Officials and water engineers from the NYSDEC have been on-site investigating, but do not yet know if there is an issue at Seneca Bluffs or if there is something happening farther upstream.
It's too early to tell. We're going to go back to our office and take the data and see what we can find...
-Jesse Schwallie, Assistant Engineer with the New York State Department of Environmental Conversation Division of Water
Officials from the NYSDEC also released a statement regarding the incident and investigation.
Staff from multiple DEC divisions, including the Division of Law Enforcement's Bureau of Environmental Crimes Investigations (BECI), Division of Water, and Division of Natural Resources immediately began an investigation into the apparent fish kill at this location. Staff visited the site to assess the situation. Further evaluation as to the cause of the dead fish remains under investigation. There are no anticipated impacts to drinking water supplies, as the surrounding area is serviced by municipal drinking water. DEC takes all matters of water quality very seriously and will continue to monitor the situation to ensure public health and the environment are fully protected.
-New York State Department of Environmental Conversation
6 Jaw Dropping Waterfalls To Visit This Summer In New York