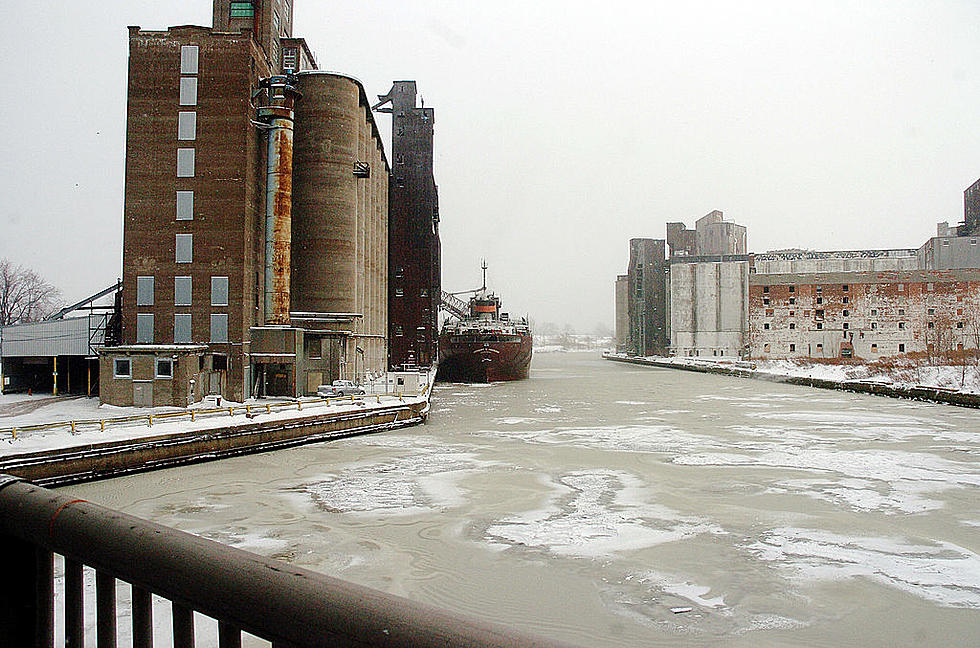 Buffalo River Almost Ready To Be Considered 'Clean'
Getty Images
Back in 1987 the 6-mile-long Buffalo River and 1-mile-long Buffalo Ship Canal were considered one of the dirtiest bodies of water in the Great Lakes and now it's close to being totally cleaned up.
According to a report that was recently issued by the United States Environmental Protection Agency, the Buffalo River is almost ready to be removed from the Federal Government's Great Lakes Areas of Concern list.
An Area of Concern, according to the EPA, is an area that is part of the Great Lakes Basin that has experienced or is showing signs of severe environmental degradation. In total there are 43 AOCs in North America, with 26 of them in the USA and 17 in Canada. Of those 43, 5 are shared between the US and Canada. It's been more than 30 years since the Buffalo River was added to the AOC list.
If the Buffalo River is removed from the list it will mark a major milestone in the history of the Buffalo River. It was for many years considered one of the most toxic freshwater bodies in the entire country. Its contamination levels were so bad that the river caught fire in 1968 and that fire damaged the bridge on South Park Ave that crosses the river. The bridge was closed for several weeks for repair.
Since 1989 there has been a River Remedial Action Plan to help clean up the toxic body of water and bring back into good standing.
As someone who likes to be a part of nature and everything that Buffalo has to offer, I look forward to the day that the Buffalo River and the Ship Canal are officially declared safe.
The 10 Most Dangerous and Violent Cities in New York State [List]
Top 10 New York Politicians Who Have Been Arrested
The list is long but distinguished
Cheapest Home for Sale in Buffalo
There are some really swanky houses for sale in Buffalo, and there are some that are the exact opposite. Check out these photos to see what you can get for $15,000