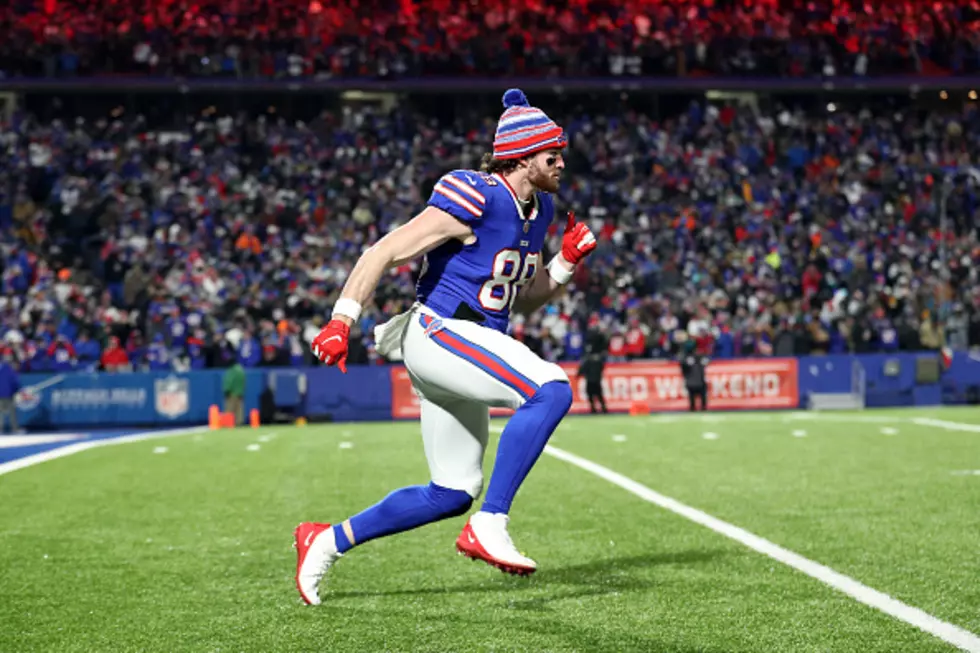 Dawson Knox Makes Fun of Tom Brady and Aaron Rodgers Age [TWEET]
Getty Images
It feels like all of Western New York had golf on their television on Wednesday night. Why though?
That's because their quarterback was playing golf, against his rivals.
Buffalo Bills quarterback Josh Allen teamed up with Kansas City Chiefs quarterback Patrick Mahomes to play against Green Bay Packers quarterback Aaron Rodgers and Tampa Bay Buccaneers Tom Brady in a 12-holf gold tournament called, "The Match."
We had a bunch of trash-talking between the four quarterbacks before the tournament started, which included Allen showing Brady and the crew the golf balls he would be using that evening. They featured a young Tom Brady at the 2000 NFL Combine, shirtless.
The four quarterbacks had some struggles on the course, especially driving from the teebox. Their medium and short-range games were all pretty good, however, and in the end, it was Rodgers and Brady with a last putt which gave them the victory.
After Brady and Rodgers won, NFL players took to Twitter to give their two cents, including Bills tight end Dawson Knox, who decided to make fun of Rodgers and Brady's age.
Knox tweeted that it was nice of Josh to "let the old guys win."
If you're wondering, Brady's jokes didn't land quite as well on the golf course, at least not on hole four.
I wish there had been more trash-talking after the teed off, but overall, it was pretty amazing they put this kind of idea together. Hopefully, more of these events are on TV in the future.
Predicting How Many Wins For The Buffalo Bills
The Buffalo Bills schedule has been officially released and how is the perfect time to predict how well the team will do this upcoming season.
Price Drop On Jack Eichel's Former Buffalo Home
Price drops on former Sabres captain Jack Eichel's
Buffalo home
.
CHECK IT OUT: 100 sports records and the stories behind them